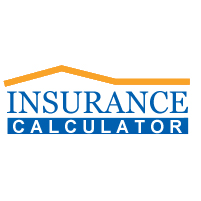 (PRWEB) October 30, 2012
The hurricane Sandy, rated category 1, transformed into a superstorm as it made landfall on the evening of Monday, October 29, 2012. As the storm continues to move from state to state throughout the nation, Insurance Calculator Inc. has taken the initiative to help consumers in the recovery process.
"It is time for us to maintain and live out one of our core values - to ensure that people and their assets are protected," said Eric Macaluso, CEO of Insurance Calculator Inc. "Our staff has been contacting individuals, who have purchased auto insurance policies through using our website and services, to help them with the claim process for the damages on their vehicles due to superstorm Sandy."
Each auto insurance company has a fixed set of time for policy holders to submit claims for vehicle damages. "We understand that during this time of recovery, families, safety, and health come first," said Eric. "This is why our staff is willing to help you to file claims, so that you can focus more what's more important - your family."
Insurance Calculator Inc. and its staff are working through the clock to help its clients. Individuals who have used Insurance Calculator Inc. and its services to obtain auto insurance policies will be contacted in the next 12 to 24 hours.