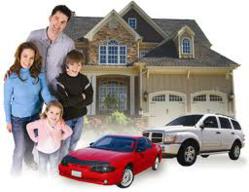 Florida's Best In Class-Personal and Auto Insurance Coverage
Florida (PRWEB) February 13, 2013
The move comes on the heels of increasing consumer demand for access to a wider variety of insurance products and policy features. The reason behind consumer increase is continued economic uncertainty, which causes consumers to switch from the stock market investment to annuities and like products.
"Insurance has always been one of the most protective safeguards against economic and natural disasters--making it ideal for many consumers as an alternative to risky commodities, foreign stocks, hedge funds, as well as precious metals," a spokesperson with the company pointed out.
Moreover, it not only makes sense to have products to protect personal property, it's required by law. The states mandate drivers to have valid auto insurance and mortgages are likewise required to obtain homeowners insurance in order to meet lender criteria.
"Triton recognizes that many drivers, young and old, as well as new and existing homeowners can easily become confused about the choices that are available. That's why the Triton Group provides comprehensive, understandable auto insurance quotes, quotes for boat and motorcycle insurance, umbrella coverage quotes, homeowners insurance, as well as many more insurance policy products," the spokesperson added, speaking about the complexity of assurance products.
The company has gained the Hartford AARP Endorsed Auto Insurance designation in order to make this and more possible for its current and prospective customers. Triton Insurance Group sees itself as different from other industry firms because it forms a partnership with each of its clients--going the extra mile to explain the difference between any of its product pricing, like auto insurance quotes and the cost of getting homeowners insurance that fits a property's particular needs.
Triton has years of experience with not only auto insurance, but many more insurance policies and can easily find the right fit for each customer. The professional team at Triton Insurance Group, is available, and experts in analyzing and decoding auto insurance quotes, homeowner's insurance quotes and similar products.
About
Triton Insurance Group, with offices in Margate, Tampa, and Miami, Florida recently completed the requirements for Hartford's AARP endorsed Auto Insurance Program. This elite program offers extra discounts and incentives for all AARP Members. These discounts can be very attractive to eligible senior drivers as auto premiums have continued to increase across the state. Triton Insurance Group is a full-service independent agency, representing over 30 of the finest insurance companies that allow Triton to offer their clients more options and more choices to best fit individual budgets and coverage requirements.
Triton Insurance West Coast
18940 N Dale Mabry Hwy, Suite 102
Lutz, Florida 33548
http://www.tritoninsurancegroup.com
Call: (813) 948-5990
Email: mhills (at) tritonagency (dot) com