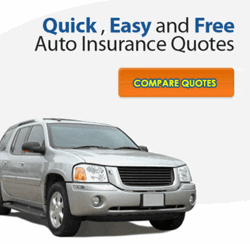 When it comes to determining the affordability on auto insurance, the cost on auto insurance alone is not sufficient enough to justify it.
New York, NY (PRWEB) July 31, 2012
InsuranceQuotesUSA.com, part of the Insurance Quotes USA Finance network, is an all-in-one stop for news, money-saving tips, and quotes on auto insurance. The company has conducted extensive public surveys and in-depth statistical analysis to find the average household income, average cost on auto insurance premium, and the premium to income ratio for every state across the United States. "This research will change consumers' perspective on auto insurance premium," said Eric, Senior Advisor of InsuranceQuotesUSA.com. "The cost on auto insurance alone is not a sufficient factor to determine the affordability on auto insurance, which is what really matters."
Auto insurance is most affordable for consumers in the state of Iowa. The state of Iowa has an average household income of $51,122.00 and an average cost on auto insurance premium of only $1,040.00. Iowa has a Premium to Income Ratio (PI Ratio) of only 2.03%, which is the lowest across the nation.
On the other hand, auto insurance is least affordable for drivers in District of Columbia, with a PI Ratio of as high as 5.50%. (Average household income: $42,374.00 and average auto insurance premium: $2,329.00)
"The results are good reference points, especially for individuals who are planning to move," said Eric.
For more information on the report, please visit: Auto Insurance Premium to Household Income Ratio Per State
When looking for auto insurance, InsuranceQuotesUSA.com recommends consumers to be aware of the top-rated insurance companies in different regions within the United States and approach them first.
InsuranceQuotesUSA.com offers a fast, secure, and easy to use platform which allows consumers to compare quotes from multiple companies at the same time. "Consumers can compare and save more than $800 on car insurance with us," Eric continued. "We had one individual who managed to save over $828 on a new policy with similar coverage."
About the Insurance Quotes USA Network
The Insurance Quotes USA (IQUSA) network currently has 4 web properties within the network - InsuranceQuotesUSA.com, AffordableInsurancePlans.com, InsuranceCalculator.net, and PropertyInsuranceCoverage.com. Each website serves a unique purpose for consumers in the United States. With the company's I.Q.U.S.A. service model - Instant insurance quotes, Quotes from multiple companies, Unbeatable coverage types, Smooth user experience, and Affordable policy rates - the company aims to build a strong online presence in the insurance industry through new domain acquisitions and development. In addition to car insurance, the IQUSA network also provides home, health, life, business, and travel insurance quotes.
How does InsuranceQuotesUSA.com work? When a zip code is entered, the system automatically determines the location of the zip code, connects with insurance providers in the specific area, and then displays quotes from multiple companies on the screen. The entire process completes in a matter of seconds. Compare and save money on affordable insurance plans today.