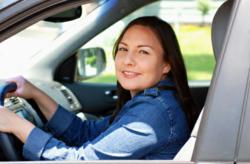 Apply for an Auto Loan at Loans.net
San Diego, CA (PRWEB) April 02, 2013
Until recently, the process of applying for an auto loan was anything but simple. One had to either await long approval periods at high pressure auto loan shops or go through a local lender that would inevitably demand a stellar credit history in lieu of collateral. That changed when Loans.net launched its flagship website fifteen years back. With the launch of its website, the company started catering to a wider audience, including those who would not qualify under traditional loan guidelines.
According to a company's spokesperson, Matthew, "The site allows users to complete a simple online auto loan application and instantly receive quotes from multiple lenders. During the past fifteen years, we have released several pieces of technology to make the overall process faster, better, and simpler."
In line with its internal legacy of innovation, the company launched its mobile-friendly website this morning. The new platform bridges barriers between evolving device technologies and allows users to apply for auto loans through their mobile phones, tablets, and any Internet-enabled device. "The results remain the same and the service and support we provide is unquestionably superior. We just took the whole process to a new level," adds Matthew.
In wake of the recent launch, the company released the following official press statement:
"Our primary goal at Loans.net is to help customers gain access to the best auto loans in the market. We constantly strive to improve our lender relationships, work with the best of technical experts, and develop innovative platforms, tools, and technologies to foster the overall purpose of helping people apply and qualify for auto loans. The latest in this array of innovations was the launch of our mobile-friendly website that users can access from any Internet-enabled device, including tablets and other mobile devices. We are truly excited to launch this platform and anticipate that our total loan volume will increase at least thirty nine percent during 2013 alone."
"Our lenders are prepared to handle this influx of new loans and so are our systems and support personnel. Having worked with tens of thousands of customers, we are prepared for the rush that our mobile platform is going to bring in. The best part about our site is that users don't need to sacrifice their bandwidths or download unnecessary apps. They can access our system without the need for additional apps or tools. Simplicity is the most important feature of our new mobile-friendly platform."
Loans.net specializes in providing auto loans to consumers from a wide variety of backgrounds, including individuals who have been refused loans on prior occasions. The site does not charge customers and allows them to complete one simple application to connect with multiple lenders. In response to a customer's request, lenders e-mail their quotes and basic terms. Borrowers can then choose the offer that best suits individual needs and loan requirements.
For more information and to request an auto loan quote, visit http://www.loans.net/auto_loans.html today.