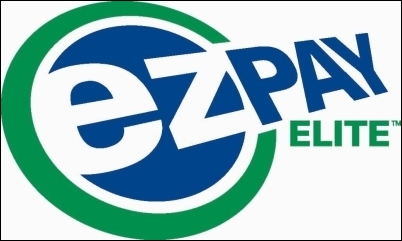 It was an easy decision for me to sell the dealerships and join Mac Baren
St. Petersburg, Fl. (PRWEB) March 8, 2007
Retail auto financing and industry leader Joseph Spadaro has sold his remaining franchised dealerships to spearhead the rollout of Mac Baren Financial's EZ Pay Elite™ car payment subsidy program. Mac Baren announced today that Spadaro takes the reins as Managing Partner and point man for the national rollout.
EZ Pay Elite™ increases unit sales by using manufacturer rebates, trade equity and customer cash to create FDIC-insured bank accounts that subsidize consumer monthly car payments.
"It was an easy decision for me to sell the dealerships and join Mac Baren," said Spadaro. "EZ Pay Elite™ auto financing program is doing for the auto industry what leasing and sub-prime did in the past, and can help turn around slumping sales.
"The program shortens the trade cycle, which in turn creates a customer for life for the dealer," Spadaro continued. "The customers drive home in the vehicle they want at a car payment they can afford. I predict next year we will have 1-million retail customers signed up, and excited about the program."
Mac Baren Financial created EZ Pay Elite™ in 2005 and conducted beta testing from October 2005 through December 2006. Spadaro kicked off the national rollout of the auto financing program this January. To date, participating dealers have enrolled over 1,200 customers, generating over $3.5-million in deposits to help subsidize car payments.
Spadaro comes to the Mac Baren auto financing plan with over 35 years of retail automotive experience, including ownership of 24 franchised dealerships. He sold his three remaining dealerships: Kinston Chrysler/Dodge/Jeep, Kinston Nissan and Kinston Suzuki in North Carolina, to devote himself full-time to his role as Managing Partner.
"Joseph is an ideal fit here at Mac Baren; and he's an extremely savvy businessman," said Mac Baren President, Eric Gerard. "His practical approach, relatable personality and automotive insight make him unsurpassed in the industry. We're thrilled to have him in front of this auto financing project."
About Mac Baren Financial
Mac Baren Financial, LLC (Mac Baren) is a national financial service company that develops fee-based auto financing assistance products for retail businesses in the transportation industry, such as the EZ Pay Elite™ program, that utilizes manufacturer rebates, trade equity and customer cash to create FDIC-insured bank accounts that subsidize monthly car payments.
Source: Mac Baren Financial, LLC. http://www.macbarenfinancial.com
For Further Information, Contact: Eric Gerard, Partner. 727-374-2703
###