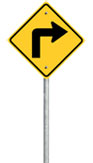 Our caring and professional service has made all the difference
Minneapolis, MN (PRWEB) January 24, 2015
Based in Madison, WI, American Family Insurance offers auto insurance, homeowners insurance, life insurance, health insurance, business and farm/ranch insurance as well as investment and retirement-planning products in 19 states. American Family insurance is the nation's third-largest mutual property/casualty insurance company and ranks 393rd on the Fortune 500 list.
American Family Insurance agent Kevin Payton, occupying an office space in the Brookdale West office building, now offers up to a 40% discount when bundling auto and home insurance.
American Family Insurance contracts with over 3,000 independent contractor agents, and employs roughly 7,500 people in a variety of professional areas, including: actuarial, brokerage, claims, communications, education, government affairs, human resources, information services, investments, legal, marketing, office administration, product design and underwriting.
American Family Insurance's homeowner insurance policy protects clients from many instances of fire, burglary and weather-related storms and may also protect clients from civil liability that results from accidents that occur on their property.
"I have decades of experience serving the auto, home, life, and business insurance needs of customers. Our caring and professional service has made all the difference," says Kevin Payton.
Kevin Payton has served as an American Family agent for over 32 years. He holds an American Family Life Insurance Company (AFLIC) Championship Ring Qualifier, he is an AFLIC Life Diamond Qualifier and is an All American, 8 time award recipient since 1984 for American Family Insurance.
For more information:
Kevin Payton – American Family Insurance
5901 Brooklyn Blvd Ste 105
Brooklyn Center, MN 55429
(763) 535-3605 (office)
(763) 535-3574 (fax)
http://insurance-agency.amfam.com/MN/kevin-payton/default.aspx
JGM Properties works with over 200 tenants, including Kevin Payton, to provide office, warehouse, and retail space for lease in Minnesota. Founded in 1980, JGM Properties owns and manages Brookdale West, as well as 23 other suburban Minneapolis warehouse, and office space properties.