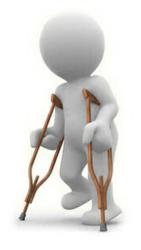 Arizona Pain has auto accident doctors and chiropractors accepting personal injury liens at all Valley locations (602) 507-6550.
Phoenix, AZ (PRWEB) May 08, 2012
The leading Arizona pain management clinic, Arizona Pain, is now offering treatment for those in pain after an automobile accident under a personal injury lien. The auto accident doctors at the clinics across the Valley include Phoenix chiropractors, physical rehab specialists, and Board Certified pain management doctors. Treatment can be started within 24 hours at (602) 507-6550.
Being involved in an auto accident can be extremely difficult to manage, both physically and emotionally. One may need time off from work because of painful injuries that need medical treatments, either chiropractic, PT, or pain management. It may be tough to find pain management doctors in Arizona who work with personal injury victims and work under personal injury liens.
The medical providers at Arizona Pain, the leading Arizona pain clinic in the Phoenix metropolitan area, now accept personal-injury liens for treating patients involved in accidents. The clinics serve Phoenix, Glendale, Scottsdale, Chandler, Mesa, Tempe, Gilbert, Surprise, and more.
Options provided for pain management at the clinics include chiropractic treatment, spinal decompression therapy, interventional pain management, medication management, physical rehabilitation, acupuncture, and massage therapy.
"It's difficult enough dealing with all of the problems after an accident such as lost time from work, vehicle damage, and then finding a car accident doctor at pain clinics in Arizona who accept liens. Arizona Pain's doctors offer a lot of treatment options, and they accept liens," said Arizona Pain Network CEO David Greene.
Arizona Pain also accepts multiple health insurance plans as well, which can assist in patient care after an accident and potentially increase the amount of settlement available to patients at the end of their case. This includes BCBS, Aetna, Cigna, United Health, Medicare, Worker's Compensation, and some AHCCCS plans such as APIPA and Mercy Care.
"It really is a difficult time, so why make it harder than it needs to be? With all the treatment options available at Arizona Pain, outcomes for pain relief are maximized. Studies have shown that when patients seek treatment sooner rather than later after an auto accident, results are better, especially for whiplash injuries. If that can help restore dignity while offering pain relief, that's the ultimate goal – getting patients back to living and what Arizona Pain strives to do!" said Greene.
After being in an auto accident and being in pain, individuals should call (602) 507-6550 to make appointments.