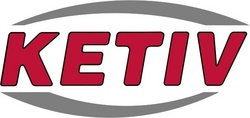 FULLERTON, Calif. (PRWEB) May 30, 2008
WHAT:
KETIV Technologies will host Lewis Chappelear, 2008 California Teacher of the Year and National Teacher of the Year Finalist, at their upcoming seminar and lunch on June 10, 2008.
Lewis will discuss how we can build the future of engineering through educational initiatives. For example, we can:
recruit students for engineering careers in Southern California create effective business-education partnerships build a stronger future for the design community in America The seminar will be held in conjunction with the June 10 Autodesk® Experience Tour in Anaheim, during which Autodesk will introduce their 2009 software solutions for CAD (computer-aided design) and engineering.
Industries featured at KETIV's lunch event:
civil engineering plant (P&ID) manufacturing (industrial and mechanical design) WHY:
Lewis Chappelear is a passionate advocate for the next generation of CAD designers. He focuses on using science and engineering to give disadvantaged youths a brighter future. By inspiring high-school students to become the next generation of engineers, he addresses the shortage of skilled labor which poses a significant challenge to the future of CAD design and engineering in the United States.
WHO:
About Lewis Chappelear
Lewis Chappelear founded the science and engineering program at the Los Angeles Unified School District's James Monroe High School. He was named 2008 California Teacher of the Year and 2008 National Teacher of the Year Finalist.
Lewis has an M.S. in Mechanical Engineering from Columbia University and a B.S. in Biomedical Engineering from Boston University.
About KETIV Technologies
KETIV Technologies is a leading Autodesk solutions provider with 25 years' experience delivering CAD software and services. KETIV's team of industry experts increases the profitability of engineering services companies by helping them simplify the process of conceptualization, design and production.
KETIV is an Autodesk Premier Solutions Provider (PSP) for manufacturing and civil engineering, and a Value Added Reseller (VAR) for Plant.
WHERE & WHEN:
Date:
  June 10, 2008, 12:30 - 2:00 p.m.   Location:
Anaheim Hilton, Grand Ballroom C and D 777 Convention Center Way, Anaheim, CA 92802   Cost:
free (includes lunch)   Registration:
RSVP required at http://www.ketivtech.com/June10 or call 1.866.465.3848.
_______________________________________________
Autodesk is a registered trademark of Autodesk, Inc., in the USA and/or other countries. All other brand names, product names or trademarks belong to their respective holders. Autodesk is not responsible for typographical or graphical errors that may appear in this document.
© 2008 KETIV Technologies of California, Inc. All rights reserved.