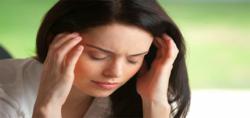 London (PRWEB UK) 23 November 2012
With the rate of Automotive retail insolvencies likely to continue its increase in October 2012 according to Award-winning new car and new van specialist AutoeBid.com. New car buyers are at risk from potentially loosing all their savings when trying to get the best new car deals.
AutoeBid CEO Amin Saleem stated "Experian's Insolvency index has already highlighted an increase in Automotive insolvencies in 2012 and we expect this trend to continue in October 2012. With so many new car buyers looking to make a saving buying a new car on-line, most buyers do not consider the consequences of paying for a new car prior to delivery".
Even with a competitive offer from a main franchised dealer directly here are some considerations we would advise to take into account with a new vehicle purchase in order to safeguard a buyers interests.
Experience and inside trade knowledge is essential in order to avoid costly mistakes when purchasing a high value product such as a new vehicle. Every industry has its own particular pitfalls to watch out for and buying a new vehicle is not as simple as same as buying a CD, if the purchase is not through AutoeBid.com.
Things to watch out for:
Save £200 to lose £20K – Here today, gone tomorrow. There no legislation governing the sale of motor vehicles in the UK, therefore anyone including individuals with criminal records can set themselves up as a car dealer. Even dealers with good convictions can easily run into financial difficulties especially in the current market conditions therefore consumers need to be careful how they purchase a new vehicle. Inexperienced buyers could easily end up completely out of pocket for the whole vehicle cost and may find it difficult to get their money back.
AutoeBid's Solution… AutoeBid qualifies the suitability of its suppliers using years of experience and judgment to help reduce these risks significantly. They also impose conditions on suppliers and provide clients with advice on how to make payments safe and secure once they have selected to go ahead with an offer.
Unjust Price Increases – AutoeBid have removed seemingly reputable established suppliers from their service in the past for agreeing to supply new vehicles to clients on factory orders to then try to substantially increase the price to the client after clients have waited for several months (just before the delivery date).
AutoeBid's Solution… As most manufacturers actually price protect orders, there should not be any reason why this could happen (excluding possibly Trade Registered factory orders). Buyers can check with the manufacturer's customer service to establish if they price protect prior to placing an order, if you wish. AutoeBid's terms and conditions clearly state suppliers are NOT able to impose a price increase unless they are imposed by the manufacturer.
Delivery Dates – An unscrupulous car dealer can specify any delivery date they feel would satisfy a time scale a buyer wants to hear in order to get the order. The supplier could at a later date simply inform the client there is now a delay and the client will have to wait x number of weeks and there is nothing to stop this happening.
AutoeBid's Solution… AutoeBid provides a post order quality control measurement service for all our clients' where they initially set buyers expectations for the order process. They then contact the buyer at a date set half way between the date placed and the anticipated delivery date, this sets out how they can assist you throughout the order process. Finally they will follow up approximately 2 weeks after the anticipated delivery date giving the opportunity to provide feedback on the vehicle, the service and the supplier. If a delay had occurred they completely support the client with chasing up the supplier, looking into the likely cause of the delay and assist in any way possible.
ENDS...
About AutoeBid
AutoeBid has access to thousands of new cars for sale, from over 1,600 new car suppliers all at the best possible price for your new car.
Your new car deals from five star dealers.
Contact details:
Auto eBid.com
*DTI e-Business Award Winner
3 More London Riverside
London
SE1 2RE
Tel: 0844 804 5094
Fax: 0207 657 3254
sales@autoebid.com
http://www.autoebid.com