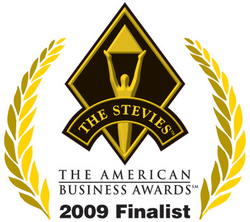 the business world's Oscar awards
Phoenix, AZ (PRWEB) August 28, 2009
Since April 2008, AutohausAZ.com (Autohaus Arizona, Inc.) and its employees have received numerous awards and recognition for business excellence. Award recognition is not only a great way to show employees that the company recognizes and appreciates their accomplishments, but also it's a way to increase the ability to attract and retain talented employees and increase sales, especially in tough economic times like these.
In fact, a research study by Hendricks & Singhal of the University of Western Ontario and the Georgia Institute of Technology revealed corporate award winners experienced 37% more sales growth and 16% more employee growth than non-winners.
This study compared the financial performance of nearly 600 award-winning companies against a control sample of companies similar in size and operating in the same industries. Both groups were tracked over a five-year period starting one year before to four years after the award winners won their first award.
With only limited data, AutohausAZ has certainly experienced firsthand the study's conclusions. Since one year before AutohausAZ and its employees started receiving award recognition to end of June 2009 (only a two-year period), sales have increased 71.76% and employees increased 35.29%. Sales growth was significantly higher than competitors, most of whom experienced 18% or less total sales growth over the same period. In fact, nearly all competitors had negative sales growth in the most recent year when AutohausAZ still experienced 41% sales growth. (Unfortunately, no employee number comparisons were available for competitors.)
AutohausAZ's most recent award came from the American Business Stevie Awards on June 22, 2009, when the company's approach of customer service as a companywide commitment won AutohausAZ the honor of Sales Team of the Year Finalist. To AutohausAZ, this is more than just an award; it's the recognition of the achievements and hard work of its employees.
Hailed as "the business world's Oscar awards", the Stevie has become one of the world's most coveted awards, honoring companies of all sizes and in virtually every industry. In its 7th year, the American Business Awards spotlight companies and the people behind them for business excellence and recognize companies that continue to shine, despite economic uncertainty.
Being named Sales Team of the Year Finalist makes four awards for business excellence for AutohausAZ from the Stevies, having previously been named the international winner of Online Sales Team of the Year and one of the three finalists for the E-Commerce Customer Service Award in the 3rd Annual Sales & Customer Service Stevie Awards. AutohausAZ was also selected Website of the Year Finalist in the 5th Annual Stevie Awards for Women in Business from entries worldwide.
About AutohausAZ:
Established in 1979 as Autohaus Phoenix, a local wholesale distributor, today AutohausAZ.com is one of the leading auto parts companies on the Internet, marketing high-quality OEM parts for European and Japanese automobiles globally. It focuses on providing superior customer service, top quality products, discount prices and useful auto repair information to its customers in more than 115 countries worldwide.
Specializing in German car parts (Audi, BMW, Mercedes Benz, Mini Cooper, Porsche, and Volkswagen), AutohausAZ.com also carries a wide selection of auto parts for Swedish (Saab, Volvo), British (LandRover, Jaguar) and Japanese/Asian cars (Acura, Honda, Infiniti, Lexus, Nissan and Toyota, to name just a few). For more information on AutohausAZ, please visit the press section of our website at http://www.AutohausAZ.com/html/autohausaz-press.html.
###