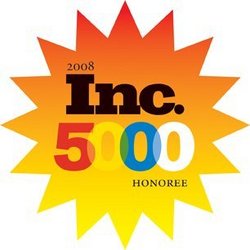 one of the largest internet-based auto parts warehouses... serving customers in 102 countries
Phoenix, AZ (PRWEB) August 29, 2008
AutohausAZ.com (Autohaus Arizona, Inc.), an Arizona company globally distributing OEM parts for European and Asian cars, was honored this week as #1,868 on Inc. Magazine's 2008 "Inc. 5000" list of fastest-growing private companies in the USA. While the median three-year growth rate for companies on this year's list is 147 percent, AutohausAZ.com earned its place in the Inc. 5000 with a whopping 200.8 percent growth rate.
In addition to its ranking in the Inc. 5000 list overall, Autohaus Arizona was also honored in the Top 100 Businesses in the Phoenix-Mesa-Scottsdale Metro area (placing 49th) and in the Top 100 Retail Companies in America (placing 77th).
"Phoenix ranks in the top 10 fastest-growing metro areas in the country and retail is in the top 10 industries in the country so we're very excited to have been honored in these two elite groups," said Carolyn Lefebvre, President and CEO of AutohausAZ.com. "Despite a slowing economy overall and, more specifically, within our industry, AutohausAZ has continued to thrive and experience tremendous growth. We believe the secret to our success has always been and will always be our commitment to providing unmatched customer service that's both friendly and professional. We're in the business of helping and providing information to our customers - not just selling auto parts. It is this focus, in conjunction with providing the highest quality OE parts and lowest possible prices, that continues to expand our growth potential in the future."
Inc. describes AutohausAZ.com as "one of the largest internet-based auto parts warehouses... serving customers in 102 countries" and attributes the company's growth to "a combination of long internet experience with a no-frills (easy to use) website, low prices, quick shipping, knowledgeable parts experts and excellent customer service..."
The Inc. 5000 list, an extension of the Inc. 500, provides a comprehensive look at the entrepreneurial portion of the U.S. economy. The companies on the Inc. 5000 list this year contributed $185.4 billion in revenue to the U.S. economy. To qualify for the Inc. 5000, companies must be U.S.-based, privately held, for-profit, independent entities and have posted minimum revenues of $200,000 and $2 million in 2004 and 2007 (respectively).
AutohausAZ will be receiving its Inc. 5000, Top 100 Business in Phoenix Metro and Top 100 Retail Company awards at an award ceremony taking place on September 18-20, 2008 at Washington DC's Gaylord National Resort & Convention Center. This event celebrates the 27th anniversary of the Inc. 500 list and the 2nd annual award ceremony for the Inc. 5000 and is the only major business conference that recognizes the tremendous achievements of entrepreneurs in America.
About AutohausAZ.com:
Autohaus Arizona Inc. (formerly Autohaus Phoenix, Inc.) began in 1979 as a local wholesale distributor of European auto parts in Phoenix. The Company launched its website in 1998 and today AutohausAZ.com distributes OEM European auto parts and Japanese auto parts to wholesale and retail customers worldwide. Specializing in German car parts (Audi, BMW, Mercedes Benz, Mini Cooper, Porsche, and Volkswagen), AutohausAZ.com also carries a wide selection of auto parts for Swedish (Saab, Volvo), British (LandRover, Jaguar) and Japanese/Asian cars (Acura, Honda, Infiniti, Lexus, Nissan and Toyota, to name just a few). For more information on Autohaus Arizona, please visit our website at http://www.AutohausAZ.com.
In 2008, AutohausAZ.com was also awarded honors in the Top 500 Women-Owned Businesses in the US (347th), Top 100 Small Businesses in Arizona (12th), Top 100 Diversity-Owned Businesses in Arizona (8th) and Top 100 Women-Owned Businesses in Arizona (7th) from DiversityBusiness.com. In addition, AutohausAZ was recently named as one of the Arizona Companies to Watch in 2008 by the Arizona Small Business Association in conjunction with Comerica Bank and the Edward Lowe Foundation.
###