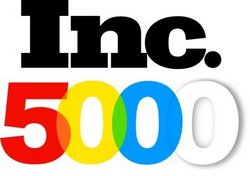 Phoenix, AZ (PRWEB) September 29, 2010
Inc. Magazine recently named AutohausAZ, for a third consecutive year, to its fourth annual Inc. 5000 list of America's Fastest-Growing Private Companies. This prestigious award, recognizes the tremendous achievements of today's entrepreneurial superstars--the privately held small businesses that drive our economy.
In addition to its ranking in the Inc. 5000 list overall, AutohausAZ, a large Internet-based auto parts retailer specializing in distributing OEM parts worldwide for European and Asian cars, was also honored for a third consecutive year in Inc. Magazine's Top 100 Businesses in the Phoenix-Mesa-Scottsdale Metro area (placing 38th).
The Inc. 5000 list, an extension of the Inc. 500, provides a comprehensive look at the entrepreneurial portion of the U.S. economy. Despite the ongoing recession, the companies on this year's Inc. 5000 list contributed $321.6 billion in revenue to the U.S. economy (up more than 50 percent from last year's $214 billion). This year's list, more than ever, is a testament to the creativity, resilience, and tenacity of America's top entrepreneurs.
AutohausAZ will be recognized at an award ceremony held September 30 to October 2, 2010 at Washington DC's Gaylord National Resort & Convention Center. This event celebrates the 29th anniversary of the Inc. 500 list and 4th annual award ceremony for the Inc. 5000 and recognizes the achievements of past and present Inc 500|5000 honorees and the contributions they have made to the global economy.
About AutohausAZ:
AutohausAZ began in 1979 as a local European parts retailer in Phoenix, AZ (USA) and is now an international retailer with one of the largest parts warehouses on the web. The company selects and sells high-quality original equipment (OEM) parts for European and Japanese vehicles to customers in over 115 countries.
AutohausAZ specializes in German car parts (Audi, BMW, Mercedes Benz, Mini Cooper, Porsche, and Volkswagen) and also carries a wide selection of auto parts for Swedish (Saab, Volvo), British (LandRover, Jaguar) and Japanese automobiles (Acura, Honda, Infiniti, Lexus, Nissan and Toyota).
For more information on AutohausAZ, please visit the Company's Press Page at http://www.AutohausAZ.com/html/AutohausAZ-Press.html
###