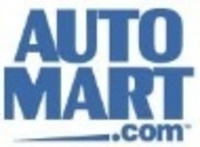 NORFOLK, Va. (PRWEB) March 5, 2008
Fuel efficient searches can be browsed directly from the homepage as well as by selecting the option in all advanced search functions. Links to the fuel efficient search homepage have also been added on the navigation bar, while banner advertisements promoting the section are available throughout the website. The fuel efficient homepage provides a search module as well as supplementary information on fuel economy and EPA emission standards. Additionally, consumers can hover over a green gas pump icon to identify the 25+ MPG label in their search results.
Identifying and labeling fuel efficient vehicles to serve environmentally-conscientious consumers is a "Green Initiative" recognized by AutoMart.com as a basic value in shaping a better world through responsible company actions. AutoMart.com continues to be an industry leader by researching and developing innovative ways to satisfy the automotive needs of today's consumers.
For more information on AutoMart.com Fuel Efficient Search visit http://www.AutoMart.com/fuel-efficient-cars.
About AutoMart.com
With over 1.3 million new and used vehicles for sale from dealerships, AutoMart.com is the nation's largest dealer exclusive automotive website. AutoMart.com reaches over 10 million car buyers every month and connects them with their local dealerships through phone, website links, email and cutting edge Instant Messaging.