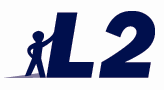 AMP closes the gap by sending leads to both the CRM system and the field sales team to ensure campaign success.
San Jose, CA (PRWEB) May 08, 2012
L2, the Campaign Technology People, today announced the launch of its new AMP service, a web-based solution designed to meet the needs of the SMB market. AMP helps organizations effectively manage the complex needs of channel marketing and lets users create, manage and track metrics for cross-media campaigns through a single web-based service. L2's AMP service allows campaigns to be launched from the field, leveraging the power of the sales person closest to the customer. L2's AMP provides real-time campaign reports to both marketing and sales teams, creating better customer response and higher sales performance.
"Since 2001, L2 has delivered solutions to power direct marketing and we combined our best engineering and digital marketing savvy to design AMP's greatest benefit — its power to align sales and marketing," said Wrich Prinz, president and CEO of L2. "AMP closes the gap by sending leads to both the CRM system and the field sales team. For the first time, leads get attention that is on brand, on message and on demand from first contact to closed sale. AMP helps campaigns succeed by giving sales and marketing the tools to engage customers and build confidence with measured results."
L2's AMP service is the capstone that streamlines a company's marketing and sales communication, eliminating the need to use different messages generated from disconnected systems—a common problem for many businesses. AMP integrates enterprise level marketing intelligence into its multi-channel delivery platform, giving customers the tools to easily manage the complex process of delivering relevant communications.
AMP gives marketing the tools to set up, test, launch and re-launch campaigns of any complexity, from a single message to hundreds of message parts and measurements. At the same time, AMP gives field sales the tools they need to help turn leads into customers by using their deep knowledge about the prospect. Using AMP, sales can personalize a message without destroying the look and feel that marketing has carefully crafted. AMP gives the mid-size enterprise the power of both sales and marketing, working together, resulting in shorter sales cycles and increased revenue.
L2 Marketing Technology Leadership
L2 has led the technology development of software for customized marketing, and is a recognized leader in the print and creative services industries. CEO, Wrich Printz, has over 20 years of management experience in the industry, working with companies that led the development of technology for direct mail and Internet marketing.
A frequent speaker at industry conferences, L2 was a presenter at the Spring 2012 Online Marketing Summit in San Diego, and sponsor of the key note talk by Sagnik Nandy of Google Analytics at the recent N2GR8 conference, in Los Angeles.
About L2 Inc.
Founded in 2001 and based in San Jose, California, L2 Inc., is the leading provider of web-based, integrated marketing technology solutions. Leveraging data-centric technologies, L2 solutions engage and track end buyers across digital, mobile and traditional marketing channels. L2's 'end-to-end' approach enables marketers and marketing services providers (MSPs) to implement solutions effectively meeting channel marketing needs in any vertical.
For more information call (408) 213-1180, email us at info(at)L2soft(dot)com, visit our website at http://www.L2soft.com.