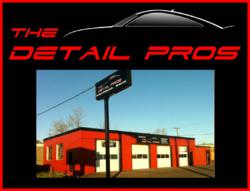 An upcoming update for the localhood.ca site will improve how the site renders on mobile devices. According to Google, one out of three mobile searches is for local information
Brampton, Ontario (PRWEB) May 01, 2012
Local business web presence directory, LocalHood.ca aims to expand local search results for automobile detailing services. The directory is in a state of beta release and is now starting to include advertising verticals that are dedicated to automobile services that are post new car sales. These can include services such as repair shops, one stop oil change services, tire dealers and so on.
The first vehicle detailing service to join the directory is The Detail Pros located on Kennedy Rd. in Brampton Ontario. The advertiser hopes to make their business discoverable for keyword searches such as car detailing Brampton.
Local search queries tend to include geographical modifiers such as city names, street names, neighborhood names, postal or zip codes along with the type of service or product that the searcher is looking for. The distinction is that the searcher is looking for a product or service and they want to find it in their local area. Local search queries are viewed to have a higher degree of commercial intent compared to search queries that only include a brand name or the name of a type of product or service.
A vehicle detailing service typically includes car cleaning treatments such as exterior buffing & polishing, window tinting, paint protection treatments, paint chip and scratch repair, leather/fabric protection, trim restoration, carpet dyeing, interior odor removal and so on. A search query that includes any of these services (or word combinations of these services) along with a geographical modifier is often referred to as local search. "Toronto Car Wash & Detailing" is another example of a local search query for automobile detailing services.
LocalHood.ca has added categories for new car sales dealers to advertise their store locations but the directory has not yet pursued the addition of either new or used car dealers. The site does feature one new car sales representative who can be found prominently on Google through local search queries such as Brampton Buick and Brampton Chevrolet. Localhood.ca hopes to attract future new car dealer advertising when the site eventually goes live later in 2012.
Other car related services that are being tested by the directory include automobile insurance brokers. Presently the site features an advertiser in the Kingston Ontario market who hopes to become discoverable for automobile insurance related local search terms such Car Insurance Kingston.
An upcoming update for the localhood.ca site will improve how the site renders on mobile devices. According to Google, one out of three mobile searches is for local information. Mobile Local Search is a technology that lets people search for local things using mobile devices such as smart phones, PDAs, and other mobile devices such as tablets. New car dealers and aftermarket car services will benefit from the improved mobile search platform.
About LocalHood.ca
LocalHood.ca is an emerging, local web presence business directory that has recently launched as a live beta site. LocalHood.ca presently hosts location based information for a variety of Canadian businesses in addition to local event listings and classified ads.
"LocalHood" is a LocalHood Marketing trade mark. For more information, go to LocalHood.ca. Questions can be directed to (289) 752-7335 or toll free 1-888-975-9222 email: info(at)localhood(dot)ca