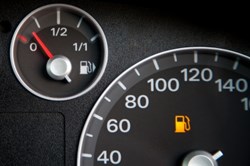 A driver who is considered at risk for accidents, vehicle theft or collisions can use our system online to find affordable rates without entering driving history information
Prescott, AZ (PRWEB) February 01, 2014
A common trend in the insurance industry is to classify drivers based on the risks incurred by agencies that underwrite policies. Drivers who remain a high risk could end up paying more for monthly or annual plans, according to industry estimates. The Auto Pros company has configured its automotive insurance quote tool online to present high risk level policies for drivers at http://autoprosusa.com/insurance.
These customized plans are offered to the public who are searching for affordable policy rates on the Internet. The inclusion of these risk policies is creating a new method of research online for motorists who have exhausted local or regional efforts to find lower priced policies.
The system is adjusted to accept driver input in the form of a zip code compared with entering vehicle information into the search system. Every local or state agency that is able to quote a high risk policy online can be found using the quote tool. All rates data is automated to provide a faster delivery of pricing.
"A driver who is considered at risk for accidents, vehicle theft or collisions can use our system online to find affordable rates without entering driving history information," an Auto Pros source said.
The privacy that is offered to users of the online system is one of the new features adjusted for this year. A second set of providers is also listed in the updated search finder that are quoting more plans apart from high risk policies for drivers. This is set to balance out the rates discovery process for motorists.
"Nearly any plan that U.S. companies can provide to a driver is featured in our online system and all rates that are distributed are based on updated annual data," said the source.
The Auto Pros company is now introducing more than one way to find industry services using its website online. The insurer information and price quotes that are generated are combined with warranty programs that other agencies are offering at http://autoprosusa.com/auto-warranty.
About AutoProsUSA.com
The AutoProsUSA.com company remains a trusted resource in North America to locate a range of services that the general public could find useful online. The automotive solutions that this company provides helps to introduce parts for sale, insurance policies and warranty programs that can be quoted using company configured tools. The AutoProsUSA.com company has arranged all of the research that is conducted online to be completed easier this year through additional services updates. The current company telephone support system is used nationally to present easy contact solutions to users of the company website.