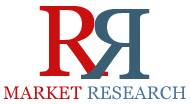 China, U.S., India, Russia, and Brazil continue to represent the largest automotive pumps market to 2019.
(PRWEB) December 19, 2014
Automotive pumps market research report provides comprehensive data and analysis for this market for a period of the next 5 years. This report also highlights potential growth opportunities in the coming years and reviews the market drivers, market dynamics, restraints, challenges, growth indicators, competitive landscape, and other key aspects of automotive pumps market. Quantitative and qualitative analysis of the market is also described in this report. Complete report is available at http://www.rnrmarketresearch.com/automotive-pumps-market-by-product-type-fuel-pump-oil-pump-water-pump-windshield-washer-pump-transmission-pump-and-steering-pump-by-vehicle-type-pc-lcv-hcv-and-two-wheelers-by-technology-market-report.html .
Automotive pumps are used in different systems of a vehicle including the steering system, fuel system, lubrication system, transmission system, and coolant system. Automotive pumps can be classified as oil pump, water pump, fuel pump, steering pump, windshield washer pump, and transmission pump. With the continuous ongoing development, automobile manufacturers are focusing much on the development of efficient automotive pumps. Over a period of time, the automotive pumps have evolved from mechanical functioning to being controlled by electrical signals. The automotive pumps market has shown immense growth in developing countries such as China, India, and the Middle Eastern countries.
Companies profiled in the automotive pumps market report include Aisin Seiki Co. Ltd, Robert Bosch GMBH, Delphi Automotive LLP, TRW Automotive, SHW AG, Johnson Electric Holding Ltd, Mikuni Corporation, Magna International Inc, KSPG AG, and Denso Corporation. Order a copy of this report at http://www.rnrmarketresearch.com/contacts/purchase?rname=249523 .
Stringent fuel efficiency norms with the growing production volume of vehicles are the key factors driving global automotive pumps market. Given the technological advancement and the need to meet the fuel efficiency level, mechanical pumps are replacing with electric pumps. However, installation of electric pump increases the overall cost of a vehicle, which continue to act as constraint for the market. Countries such as India, China, U.S., Brazil, and Russia continue to represent the largest automotive pumps markets.
Priced at $4650 for a single user PDF; a discount on this research report can be requested at http://www.rnrmarketresearch.com/contacts/discount?rname=249523 .
Browse Related Reports:
"Infusion Pumps & Accessories Market by Product (Volumetric, Syringe, Enteral, Insulin, Implantable, PCA Pump), Application (Diabetes, Chemotherapy, Nutrition, Pain Management) & by End-user (Hospital, Home Healthcare) - Global Forecasts to 2018" research report is now available with ReportsnReports.com. Companies like B. Braun Melsungen Ag, Carefusion Corporation, Fresenius Se & Co. KGAA, Hospira Inc, Terumo Corporation, Smiths Medical, Medtronic Inc, Baxter International Inc, Moog Inc and Johnson & Johnson are discussed in this research available at http://www.rnrmarketresearch.com/infusion-pumps-accessories-market-by-product-volumetric-syringe-enteral-insulin-implantable-pca-pump-application-diabetes-chemotherapy-nutrition-pain-management-by-end-user-hospital-market-report.html .
"Artificial Lift Systems Market by Types (ESP, PCP, Rod Lift) by Component (Pump, Motor, Separator, Cable, Pump Jack, Sucker Rod) by Countries (U.S., Canada, Russia, China, Venezuela) - Trends & Forecast to 2018" research report is now available with ReportsnReports.com. Companies like Baker Hughes Inc, Borets Company Llc, General Electric Energy, Halliburton Company, Jsc "Alnas", Kudu Industries Llc, National Oilwell Varco Inc, Norris Production Solutions, Schlumberger Limited, Enaris S.A, Torqueflow Sydex Ltd and Weatherford International Ltd discussed in this research available at http://www.rnrmarketresearch.com/artificial-lift-systems-market-by-types-esp-pcp-rod-lift-by-component-pump-motor-separator-cable-pump-jack-sucker-rod-by-countries-u-s-canada-russia-china-venezuela-trends-for-market-report.html .
About Us:
RnR Market Research library offers syndicated reports by market research publishers from across the globe. We help you find the most relevant business intelligence from ready-to-buy syndicated market research studies. Not limited to industry reports covering telecommunication, healthcare, pharmaceutical, financial services, energy, technology, real estate, logistics, F&B , media and more, RnR Market Research also offers company data, country profiles, trends, information and analysis on the sector of your interest. (http://www.rnrmarketresearch.com/category ).