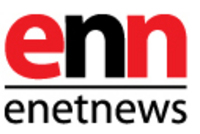 Edgenet's combination of ACES and rich product content are unmatched by any other solution and truly answers a critical industry problem
Atlanta, GA (Vocus) May 7, 2010
Edgenet, Inc, a leading provider of selling, advertising, and data solutions, announced the new Supplier Portal features to support AAIA Catalog Enhanced Standard (ACES) automotive data. Edgenet's Supplier Portal provides thousands of suppliers with Software as a Service (SaaS) to collect, manage, and distribute rich product content. Suppliers can easily share product information with retailers and distributors. Edgenet has advanced product information management for the Automotive Aftermarket. For the first time, suppliers can integrate ACES data with rich product content by using Edgenet's Big Hammer Data solution.
Standards are absolutely critical in the Automotive Aftermarket, to ensure the right parts are matched with the right year, make, and model of a vehicle. Unfortunately for retailers, standards don't motivate consumers to place products in their shopping cart. That's why Edgenet not only accepts ACES data, but also gives suppliers a single source to manage additional product content that encourages consumer purchases – both online and in stores.
"Edgenet's combination of ACES and rich product content are unmatched by any other solution and truly answers a critical industry problem," said Joe Czarnecky, Executive Vice President at Edgenet. Czarnecky went on to say, "We've listened to the Automotive Aftermarket community and found that many suppliers had spent an enormous amount of time and money setting up their ACES files and it only got suppliers half way to where they needed to be. Our solution provides a method to upload or enter ACES data with a single source, and manage standards data along with product content. Our commitment is to provide retailers and distributors with high quality data. We understand that giving automotive suppliers an integrated and simplified process to manage product information is essential to both the suppliers and retailers success. The addition of ACES information support will positively impact the industry as a whole."
The new features simplify the data management process for Automotive Aftermarket suppliers. Auto part suppliers who already have their data in the ACES format can simply upload their data to the Supplier Portal, avoiding rework and benefiting from a single source data management. Suppliers can also add or edit ACES data directly through the Supplier Portal. For the first time, Automotive Aftermarket suppliers can integrate ACES data with rich product content by using Edgenet's solution.
Availability
Companies interested in benefiting from these new features can contact Edgenet at 877-EDGENET.
About Edgenet
Edgenet is committed to being the highest quality provider of product content management, selling and advertising solutions in the world. Through the Edgenet Network, our customers access a product information ecosystem that ensures the highest quality, most complete set of product content available. Product content is managed by suppliers and distributed from our network to retailers, distributors and media channels.
Suppliers, distributors, and retailers of all sizes benefit from a complete software as a service (SaaS) solution where best practice workflow, collaboration, quality assurance, and product content delivery come together. Edgenet's data services, guided selling, and advertising solutions are used by top retailers, distributors, media sites, and suppliers in the home goods, automotive, and sporting goods industries. The Edgenet Network provides unparalleled quality, breadth, and value. Learn more about the Edgenet Network at http://www.edgenet.com.
# # #