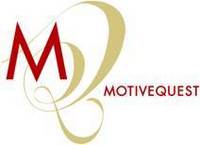 Evanston, IL (PRWEB) July 16, 2008
MotiveQuest LLC just announced the release of its Automotive Brand Advocacy Study in Advertising Age.
Each month MotiveQuest will analyze online conversation in a popular category to determine the biggest winners and losers based on brand advocacy. Changes in brand advocacy are determined by MotiveQuest's proprietary Online Promoter Score™, a metric developed by MotiveQuest and researchers from Northwestern University that measures the frequency of individuals recommending a particular brand online.
Advocacy in Automotive:
The Automotive Advocacy Study comparing Q1'07 and Q1'08 has revealed some very interesting insights. Honda was the big winner, partly because of the well-received new Accord that won several Car of the Year awards. A dark horse -- Hyundai is the "magic star" of the study with the second fastest growing advocacy. The secret to Hyundai's jump in advocacy? Its focus on providing deep value across the board.
Among the biggest losers was Ford. Ford, the top brand by advocacy in Q1'07, lost more advocates than any other brand. At the heart of the problem is a lack of product innovation. People want to see Ford succeed but positioning the brand within a patriotic context no longer creates advocacy among US buyers.
Recently released sales figures for May 2008 from the Detroit Free Press confirm Honda as the big winner in car sales gain with Hyundai & Infiniti taking 2nd and 3rd place. These sales numbers support our earlier conclusion that increases in brand advocacy are a leading indicator of increases in sales. Our current research focus is on analyzing the drivers of advocacy including product, communication, and branding.
About MotiveQuest LLC:
Founded in 2003, MotiveQuest is the leading social computing strategy consultancy. Equipped with experience and specialized tools that unlock insights and reveal emerging trends from online word of mouth, it consults with leading global brands, including Citibank, MINI, NIKE and many more.
PRESS CONTACT
Tom O'Brien
CMO, MotiveQuest LLC
847-905-6118
tobrien @ motivequest.com
###