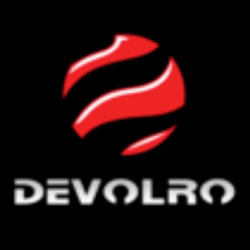 Miami Beach, FL (PRWEB) April 25, 2013
Devolro, leading designer of custom off-road vehicles, made a splash at the 2013 New York International Auto Show, which took place March 29-April 7, in Manhattan at the Jacob Javits Center.
Devolro showcased two models of custom 4WD vehicles, including the brand-new off-road limo, which is the first design of its kind in the world. In addition to a range of stunning vehicles, the company also had models on-hand, to sign posters from the company.
The appearance at the auto show garnered national media attention for the company. Coverage included a segment on Chinese-based New Tang Dynasty Television (NDTV), which is one of the broadest reaching television stations in the world. Devolro was the focus of a four minute profile, which featured not only images from the auto show, but also interview clips with a company spokesperson, and scenes of the high-performance capabilities of the Devolro vehicles.
Fox News, another worldwide channel, also covered Devolro as a result of the auto show, giving viewers the opportunity to see pictures of the Devolro Diablo, which is one of the most popular models the company designs and manufactures.
"We were thrilled with the opportunity to receive global recognition of our appearance at the New York Auto Show," said a spokesperson for Devolro. "It's always exciting to have our products reach a broad audience, and the New York Auto Show gave us the platform to not only show our outstanding high performance vehicles, but also to debut our limousine design, which is the first of its kind."
Devolro reports great sales as a result of their attendance at the auto show as well, with two cars on display being purchased within two days, Diablo model and the newly debuted limousine.
This year marked the 113th anniversary of the New York International Auto Show, which is North America's first and most widely attended show of its kind.
About Devolro
Devolro is a custom automotive designer and manufacturer of high-performance off-road vehicles, based in Miami Beach, FL. Contact Devolro at info(at)devolro(dot)com or +1-954-662-2315.