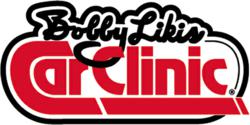 It makes my day to make someone else's. And I can't think of a better wake-up call than to tell someone he or she won $500 worth of gas. That's lots of cross-town soccer games or out-of-town holiday road trips.
(PRWEB) September 23, 2011
The best part of waking up for Ronald Augustine in Illinois was more than coffee in his cup on Saturday morning when Car Clinic host, Bobby Likis, called him live on air to let Augustine know he won the $500 gas card in the Car Clinic Sweepstakes. "Over 20,000 Car Clinic listeners, Facebook friends, Twitter followers and Popular Hot Rodding bloggers entered the Sweeps," says Likis before he called Augustine, who said, "No way!" on getting the good news.
Augustine, who is now a believer, lives mid-way between Chicago & St. Louis and joins winners of previous Car Clinic sweeps from Tulsa, Phoenix, Detroit, upstate NY, Atlanta, Newark, Los Angeles, Minneapolis and Houston.
The "Get your Gas 'n' Gear" Sweeps is now in full swing. Deadline for entry is 11:59;59pm ET on Tuesday, December 6. Likis will call winners live on Car Clinic air on Saturday, December 10, and Saturday, December 17.
About Bobby Likis: Bobby Likis is the only car-talk host on commercial radio named to the "Talkers 250," the list of the top 250 talk-show hosts in America. For more information about automotive expert Bobby Likis and the Car Clinic Network, visit http://www.CarClinicNetwork.com.
Got a car question of this car expert? Call live every Saturday, 10a-12n ET, 888-Car-Clinic (888-227-2546)
No question? Then tune in for a fast ride every Saturday, 10a-12n ET, Car Clinic live videocast: http://www.WatchBobbyLive.com
###