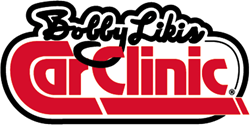 If you have not considered an electric automobile, the ELR just may change your mind. - Bobby Likis
(PRWEB) July 14, 2014
Bobby Likis, host of nationally syndicated car-talk program "Bobby Likis Car Clinic," completed his comprehensive evaluation of the 2014 Cadillac ELR. Full commentary with drive footage in high-definition video is posted on Likis's YouTube.
During the evaluation, Likis reports on the advantages of the ELR's electric engine component directly affecting its low dependence on gasoline, making it ideal for both city and highway driving. Likis included an 800-mile road trip to South Florida in his test drive, where he was able to accurately assess the many technological aspects, which he finds to provide a superior advantage. The powerful engine of the ELR, as noticed when driving on highways, led to Likis comparing its likeness to a "bullet."
Likis stresses the need to learn about the vehicle as he states, "Bottom line here with the Cadillac ELR is to understand how the electronic architecture works and then use that to enjoy the automobile." Adds Likis, "If you have not considered an electric automobile, the ELR just may change your mind."
For an extensive recap of ELR elements - including handling, torque, performance, safety, passenger cabin atmosphere, driveability and overall experience - drive to Likis's Cadillac ELR Review.
About Bobby Likis Car Clinic and the Car Clinic Network:
"Bobby Likis Car Clinic" is the largest car-talk program/network on commercial radio, multiple web audiocasts, live video streaming webcast, podcasts (including iTunes), iPhone, chat room, YouTube, Facebook, Twitter, American Forces Radio Network & television. Car Clinic can be heard and seen in high-definition video on Saturdays, 10a-12n ET, live at WatchBobbyLive.com, on Facebook.com/BobbyLikis and on YouTube.com/BobbyLikis. Host Bobby Likis is the only car-talk host on commercial multi-media platforms named for five consecutive years to the "Talkers 250," the prestigious list of the top 250 talk-show hosts in America. Likis also owns and operates a 15000sf automotive service center, whose awards include "Best Automotive Service Shop," "Best Oil Change," and most recently, "Best Reputation in Automotive Service."
About Cadillac:
Founded more than 100 years ago in Detroit, Cadillac has stood for uncompromising performance, daring design and groundbreaking technology. From developing the world's first electric self-starting engine and pioneering the integration of computer technology into vehicles, to being the first to offer drivers a color other than black and creating the fastest family of production cars with the CTS-V Series, it's all a part of our history. Learn more about this iconic American brand and how it has shaped—and continues to define—the automotive industry. The ELR is the provocative embodiment of imagination and inspiration. An uncompromising luxury coupe for those who ask, "What's next?" For those who recognize the possibility of "what if" and dismiss the thought of what can't be done. It's for those who seek opportunities to move the world forward. And who believe that only by working hard are we able to experience the best life has to offer.
Introducing the first ever 2014 ELR. With its forward-thinking technology and forward-leaning design, ELR is an original thought in a sea of conformity and our most advanced luxury coupe ever.