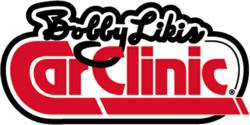 "One thing's for sure: 'current' becomes 'past' at exponential acceleration," predicts Likis.
(PRWEB) January 12, 2012
Running the gamut on the automotive lifestyle continuum from the U.S. increasing its already significant fuel exports to what technologies General Motors, Ford, Honda, Mazda and NASCAR will exploit, Likis's predictions are based on 40 years in the automotive industry; exhaustive research on the current state of the industry; frequent interviews with industry leadership, marketing and development executives; and one-on-one conversations with "Bobby Likis Car Clinic" listeners and viewers about their preferences and buying habits.
Says Likis, "Ultimately, two forces are at work: marketplace and legislation. Sometimes, they fluidly converge, but more often it's a case of one influencing the other." Likis continues, "One thing's for sure: 'current' becomes 'past' at exponential acceleration."
For more details, visit http://www.YouTube.com/BobbyLikis
About Bobby Likis: Bobby Likis is the only car-talk host on commercial radio named to the "Talkers 250," the list of the top 250 talk-show hosts in America for 4 consecutive years. Likis also owns & operates an award-winning automotive service facility. For more information about automotive expert Bobby Likis and the Car Clinic Network, visit http://www.CarClinicNetwork.com.
About Car Clinic Network: Car Clinic Network is the most extensive car-talk network on commercial radio, including terrestrial broadcast, CarClinicNetwork.com (audiocast live, videocast live & libraried), PalTalk (Bobby's Saturday morning chat room), podcast on assorted outlets (including iTunes & iPhone), globalcast on multiple Internet stations, and CelleCast (on all cell phones, regardless of brand or service provider). "Bobby Likis Car Clinic" also enjoys reach via Social Media, including Facebook, Twitter & YouTube. Car Clinic's Network is one without geographical confines, and automotive consumers everywhere can watch Bobby live from his studio every Saturday during "Bobby Likis Car Clinic" on http://www.WatchBobbyLive.com.
Got a car question of this car expert? Call live every Saturday, 10a-12n ET, 888-Car-Clinic (888-227-2546)
No question? Then tune in for a fast ride every Saturday, 10a-12n ET, Car Clinic live videocast: http://www.WatchBobbyLive.com
###