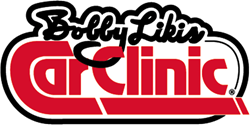 'The K900 has all the assets of a 'sports-luxury' car except the price that usually comes with one. I was most impressed by the 'driver-demand consciousness' engineered into this car. The K900 knew what to do before I did.' - Likis
(PRWEB) June 25, 2014
Bobby Likis, host of nationally syndicated car-talk program "Bobby Likis Car Clinic," completed his intensive, week-long test drive of a 2015 Kia K900. Full commentary with drive footage in high-definition video is posted on Likis's YouTube.
In a recent interview on the Car Clinic Network, Michael Sprague (Kia Motors America Executive Vice President of Sales and Marketing) invited Likis to take the K900 for a spin, and Likis promised to exercise the car in a variety of driving environments...from a 500-mile road trip; to intermediate, in-town, stop-and-go driving; to leisurely cruising. During the evaluation, Likis reports on the minimized NVH (noise/vibration/harshness) factors that distinguish luxury cars; the stopping, going and steering that are everyday essentials; and the fit, feel and finish that elevate the driving experience.
Likis sums it up, "If I could recap my week-in-the-seat of the K900, this would be it: The K900 has all the assets of a 'sports-luxury' car except the price that usually comes with one." Adds Likis, "I was most impressed by the 'driver-demand consciousness' engineered into this car. The K900 knew what to do before I did."
For an extensive recap of K900 elements - including handling, torque, performance, safety, passenger cabin atmosphere, heads-up display and overall experience - drive to Likis's YouTube.
About Bobby Likis Car Clinic and the Car Clinic Network:
"Bobby Likis Car Clinic" is the largest car-talk program/network on commercial radio, multiple web audiocasts, live video streaming webcast, podcasts (including iTunes), iPhone, chat room, YouTube, Facebook, Twitter, American Forces Radio Network & television. Car Clinic can be heard and seen in high-definition video on Saturdays, 10a-12n ET, live at WatchBobbyLive.com, on Facebook.com/BobbyLikis and on YouTube.com/BobbyLikis. Host Bobby Likis is the only car-talk host on commercial multi-media platforms named for five consecutive years to the "Talkers 250," the prestigious list of the top 250 talk-show hosts in America.
About Kia Motors America:
Kia Motors America (KMA) is the marketing and distribution arm of Kia Motors Corporation based in Seoul, South Korea. KMA offers a complete line of vehicles, including the rear-drive K900** flagship sedan, Cadenza premium sedan, Sorento CUV, Soul urban passenger vehicle, Sportage compact CUV, Optima midsize sedan, Optima Hybrid, the Forte compact sedan, Forte5 and Forte Koup, Rio and Rio 5-door sub-compacts and the Sedona midsize multi-purpose vehicle, through a network of more than 765 dealers across the United States. Kia's U.S. manufacturing plant in West Point, Georgia, builds the Optima* and Sorento* and is responsible for the creation of more than 14,000 plant and supplier jobs.