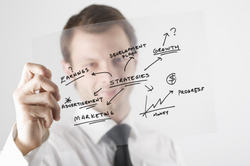 Gainesville, FL (PRWEB) March 23, 2009
Despite the downturn in the economy, Santa Fe Ford's cars and trucks have been selling faster than Girl Scout cookies at a milk parade. JP Automotive Marketing has targeted the bulk of Santa Fe Ford's custom marketing campaign toward selling used cars in Gainesville FL. This marketing technique has paid off big time. While no car dealerships are breaking records right now, Santa Fe Ford is bucking the trend and posting very strong numbers month after month.
"Over the past 8 months I have been able to liquidate my entire stock of problem inventory to new retail customers and for the first time in many years I have a used car department that is quite profitable. JP Automotive Marketing's internet marketing services and our competitive pricing strategies have been directly responsible for our increases in vehicle sales. We spend very little money advertising our used inventory other than online marketing efforts. Currently about 72% of sales are coming directly from our internet marketing," says Greg Waitcus, VP of Santa Fe Ford.
Santa Fe Ford's results show that domestic auto dealers can be profitable despite the recession, however they must adapt their online marketing and business model to be more in-line with what today's car shopper demands.
"The days of Joey Jelly Doughnut are over. Today's car buyer knows the market values of vehicles and demands full disclosure online before they visit or even call a car lot. Dealer's inventory must be easily navigated and clearly represented including actual photos, equipment, unique comments and pricing information. Without full disclosure, today's consumers will not contact the dealership. With the combination of strong web traffic and full online disclosure, the leads pour in and sales shoot the moon," says Christian Jorn, President of JP Automotive Marketing.
The biggest spike in floor traffic and sales came in February of 2009 when Santa Fe Ford's website started ranking on the first page of Google searches for their most profitable and competitive key phrases. As their site is continuing to climb the search rankings, they have been able to maintain similar numbers so far in March.
There are several factors that have led to Santa Fe Ford's success in this tough market. One of the most important is that they are working with a low margin, high volume pricing structure. Thanks to a rise in bank repossessions and slow overall sales, auction prices for vehicles are depressed, so turning inventory over quickly and buying often is a great strategy.
For example, Santa Fe Ford in Gainesville is able to profitably sell a used 2009 Ford Mustang for $16,835, which is over $5,000 less than a new one at dealer cost. Competitively pricing vehicles, coupled with very high online visibility is bringing Santa Fe Ford business from all over Florida.
Santa Fe Ford's impressive results are repeatable for any auto dealership that desires to buck the downward trend. This formula has three legs.
1. A website that gives potential buyers a feeling of being welcomed to the dealership.
2. Full disclosure of inventory online including accurate and competitive pricing.
3. High online visibility through search engine optimization and a focused link building campaign.
With these three legs in place, success is assured in any economic environment.
JP Automotive Marketing provides professional Internet marketing services and expert sales training to franchised and independent auto dealers.
Contact:
Christian Jorn, President
Jorn and Price Marketing
(866) 319-4745
http://JPautomotivemarketing.com
###