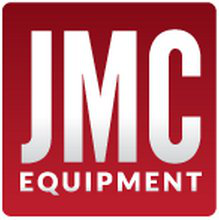 We wanted to keep a small but powerful inventory of automotive equipment that will help increase the efficiency of our customer's garages.
Wilmington, DE (PRWEB) September 27, 2012
JMCAutomotiveEquipment.com, one of the newest and most innovative online retailers of automotive equipment has just recently launched its new website. Started as a family business back in 2006, JMC Automotive Equipment has expanded their market to not only help and assist repair shops in their hometown but also across the United States. They pride themselves being a one stop solution for the auto repair shop owner or manager, helping them with everything from choosing the right automotive equipment for their shop to helping them generate more clientele.
Their new website, which launched in September 2012, was redesigned to facilitate the buying process of its customers. Not only does the new design allow for a quicker checkout process, but now it's also compatible for mobile phones as well, making it easier for someone to browse and purchase something from their IPhones or Android devices. The website also features a blog section where their loyal customers will be kept updated of new product reviews, discounts for the month, raffle winners showing off the product they have won and a "Cool Garage" section, where people send them pictures of the garages they own with the products they have bought from their site.
Many shop and garage owners don't know where to find good equipment for the right price, but thankfully JMC Automotive Equipment only sells the most reputable brands. "If we don't have it, there is a reason for that" says Juan, Director of Operations at JMC, "we wanted to keep a small but powerful inventory of automotive equipment that will help increase the efficiency of our customer's garages, not the other way around." Free to call them and one of their friendly customer service agents will guide you in the right direction and help you find the right product for you.
They also are taking a step further when it comes to helping out auto shops when it comes to increasing their sales through the internet. The internet is a powerful medium and thankfully the people at JMC Automotive Equipment have the right combination of internet know how, sales and automotive experience to bring about the right results to your auto repair business. They try to teach their clients how to generate more auto repair shop clientele using simple internet and social media marketing tactics that has worked in the past for them and their previous clients.
JMC Automotive Equipment also offers a large variety of products that offer many different uses. Each and every type of equipment they sell can help benefit and improve your at home or commercial garage. Their product categories include Air Compressor, Alignment Equipment, Car Lifts, Tire Changers, Wheel Balancers, Paint Booths, and Shop equipment. Don't hesitate to contact them at 877-298-7730 if you have any questions or inquiries as to how to select certain automotive equipment or services.