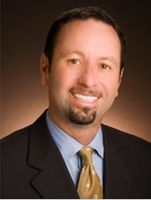 Scottsdale, AZ (PRWEB) March 7, 2011
When it comes to automotive telephone training for dealerships, the most common methods used have been on or off-site workshops and the referencing of generic word tracks. Even though these methods provide some benefit, the big disadvantage has been reduced productivity when the sales staff attends the event (usually during business hours) and the inability to customize responses based upon dealership preferences.
Proactive Training Solutions, via its ADAPT VT platform, recently introduced a more cost effective option for dealers when it comes to automotive telephone training. The technology is an interactive web based call simulator that allows a sales person to receive an incoming call in a virtual customer's voice and then choose the correct response from several options. This prepares them for a real phone up and helps to increase a dealership's conversion ratio and revenues.
Other features of the simulator include: the ability to customize the simulator content to integrate a manufacturer's automotive telephone training preferences, and access to high level reporting which establishes accountability for management to monitor who has completed the testing.
"This technology is revolutionizing the way dealerships train their sales people. I equate it to a baseball player taking batting practice every day. We practice on virtual customers to prepare for real customers," says Alan Ram, president of Proactive Training Solutions. We are already witnessing a huge demand for this technology since the release and offer all dealerships and manufacturers a free test drive before they purchase."
Successful training requires the repeated application of learned skills. With the ADAPT VT call simulator, training is available by internet connection 24/7 so that the sales and management staff can train during downtimes to increase productivity. Practicing with virtual customers at convenient times and being held accountable to complete and pass the simulator testing is one of the most effective ways that you can help your dealership increase conversion ratios for phone ups.
To learn more about the ADAPT VT Phone Sales Training Call Simulator, please visit http://www.proactivetrainingsolutions.com.
About Proactive Training Solutions:
Proactive Training Solutions was founded in 1991 by Alan Ram, who is recognized by many in the automotive industry as the best at increasing individual and dealership productivity through effective utilization of the telephone, Internet, and client base management. Through the years, Proactive Training Solutions has worked with several leading manufacturers, as well as tens of thousands of salespeople and managers. They have also worked with some of the nation's premier dealer groups, including the Penske Auto Group, Future Auto Group, and Staluppi Organization.
Contact:
Alan Ram, President
866-996-4665
http://www.proactivetrainingsolutions.com
# # #