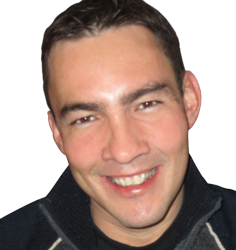 If followed correctly, there is no reason why anyone should struggle to create professional engaging emails.
Marbella, Spain (PRWEB) November 22, 2012
Created by Andre Chaperon Autoresponder Madness is an email training program originally intended for online marketers. However, it has evolved into something completely different that can be used by both online and offline businesses.
Initially created and released several years ago Andre has continually developed the program and taken it to new levels of email marketing training. So much so it's earned itself full endorsements and backed by top guru online marketers as the only system to have.
Unlike other programs Andre teaches how to connect with potential customers (target audience), not spam them. There are many factors to consider when creating email funnels, these have all been laid out that only a select few "in the know" use and implement.
Fast-forward to today and there's now a brand new version…
Autoresponder Madness review by Mark Acutt is a website that explains more of what's covered in the latest version. For example: How to create open loops, hooks, and soap opera sequences to get prospects interested and keep them interested.
"It's not about hard selling, it's about establishing a connection within a market to establish trust, form a relationship and lead prospects to take action. Many businesses both online and offline overlook the importance of good-practice email marketing," says Mark Acutt.
"Real earnings are in the list. However 99% of marketers don't know how to create engaging emails that prospects look forward to opening. Instead their prospects get tired of the lack of a relationship, constant hounding with no-substance offers, and for the most part; unsubscribe," Mark Acutt added.
Autoresponder Madness (ARM) teaches how to implement the techniques mentioned above to keep prospects (potential customers) wanting to hear more in a "dispensed learning" training program.
This means that not everything is delivered upfront, ARM is delivered in installments. This is to prevent "information overload", something that just about everyone is subjective to when presented with too much information at once.
"If followed correctly and the steps are implemented, there is no reason why anyone should struggle to create professional engaging emails. It really is the soup-to-nuts system of email marketing," says Mark Acutt.
Marketers that have implemented the methods have seen bottom lines more than quadruple. "In fact many that have followed the principals have been either snapped up by large clients, contract out their work, or own online marketing businesses," Mark Acutt concluded.
See the full "Autoresponder Madness Review" website by visiting: http://autorespondermadnessreview.com/