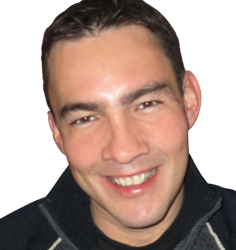 Mark Acutt is including The List Connection (TLC) to help people have a better understanding of what's taught in the ARM training program.
Marbella, Spain (PRWEB) November 23, 2012
Any business online should have an email list. These are lists created specifically for prospects (aka: leads) and clients. It's an often overlooked but essential part of online marketing.
"Autoresponder Madness was created for people that understand how crucial email marketing is to their business. Often it's the separating factor between make and break, whether it's online or offline. Leads and customers are the bread and butter of any business," say Mark Acutt, a full time online marketer since 2007.
The problem is; most people don't know how to write an engaging email.
"Far too many online marketers assume that just by having a large list think they will kill-it in sales. These marketers are often hugely disappointed by poor results," Mark Acutt added.
These lists are referred to as "burn and churn" lists. New leads constantly enter the funnel only to be submitted to promotion after promotion and eventually unsubscribe.
"Yes, this types of marketer will make a few new customers, but not nearly as many as if they had done their email marketing correctly," says Mark Acutt.
Autoresponder Madness bonus is a supplement being offered for free by Andre Chaperon's lifetime friend (Mark Acutt) to enhance the training offered in the ARM program.
Mark has his own take and email training program called The List Connection (TLC), which alone has been immensely successful. It covers more of the basics to get started, list segmentation, market research, customer profiling, product selection, as well as giving actual real email writing examples.
TLC also goes into "prospect interaction", where Mark demonstrates how to interact with prospects via videos, images and actual involvement. Everything is broken down into simple to follow steps throughout the program.
The Autoresponder Madness Bonus website has more details on exactly what is covered in the bonus. Mark Acutt is including it to help people have a better understanding of what's taught in the ARM training program. It is not a replacement or a similar product; it's a supplement.
"Email marketing is evergreen. It's not going to disappear in the near future. People have been using it since the birth of the Internet. However constant offers and spam-like email marketing are blinding potential clients," says Mark Acutt.
These two programs rectify this, and together they make a complete email marketing training program. Whether a novice or a guru there are many new email-marketing strategies to be learned here.
See the full "Autoresponder Madness Bonus" website for more info:
http://autorespondermadnessbonus.net/