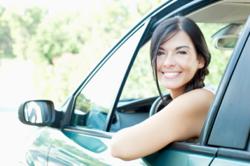 "Women want to understand what and why something is being recommended, not only how much it is going to cost."
(PRWEB) May 22, 2013
As more professional women enter the workforce, they have become the fastest growing segment of vehicle owners and are driving changes in how auto service is delivered to them. They prefer to better understand their choices and they like to share information with others to make well-informed decisions. This is a new world and auto service owners need to adapt their marketing and service delivery to address these changes to prosper in the next decade.
Research conducted by AutoServe1 and a major auto service chain with over 2,000 locations, uncovered the following Top 3 Auto Service Decision Characteristics women held most important when deciding where and how much to spend on auto service:
1. Comfort – am I respected and feel welcomed into this space?
2. Confidence – do I sense the staff are experts in their field?
3. Trust – do I understand what they say and do I believe them?
Trust – being the foundation of all business, needs to be built from a fresh perspective. Jamie Cuthbert, CEO of AutoServe1, comments "To stand above in this category, we needed the DNA of an auto service chain that demonstrates repeated success in delivering expert auto care for female clientele. Curry's Auto Service, Voted Top Shop In America by Motor Magazine, is that firm." Steve Garrett, VP Product Development adds, "What began as a happy client relationship has now matured into active investors and advisors to my development team. Matt Curry, CEO of Curry's Auto Service, brings us shop operational efficiency and Judy Curry, CMO, delivers the unique perspective of how to best service female clientele. This is infused throughout our software solution."
To meet women's needs, Judy's list is simple and direct for building customer trust. "Women want to understand what and why something is being recommended, not only how much it is going to cost. AutoServe1 gives us an efficient tool that can send accurate information about my customer's vehicle from the back of the shop, up to the front counter and then out to our customers in a clear and professional report. The new Photo based inspections really help the discussions flow better." As Matt Curry adds, "We view our time educating our clients as the highest form of customer service possible. Our goal is always that you understand the value of our work. It's good for our teams and great for our customers. AutoServe1 is the unifying tool that helps us do this better than ever."
Please visit http://www.autoserve1.com to learn more.