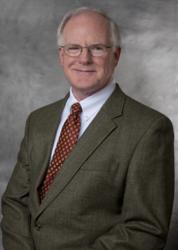 Bartlett, IL (PRWEB) May 12, 2012
Gage McCotter, long-time CFO at Auto Truck Group has announced that he will retire, effective June 1, 2012.
Gage has had an illustrious career with Auto Truck Group dating back June of 1979. He has been involved in all aspects of the financial, accounting and information technology departments for the past thirty-three years. Gage has also been a key player at the Executive Level being involved with all the major decisions driving the company. "He has been a true backbone of our company and will truly be missed," said Jim Dondlinger, President of Auto Truck Group.
About Auto Truck Group
Auto Truck Group, headquartered in Bartlett, Illinois, offers a complete range of services, including the design, manufacture and installation of truck equipment. Founded in 1918, the full-line upfitter offers extensive experience, knowledge, service and value to their customers in the work truck industry. Auto Truck Group's nine locations across North America provide convenient access to their products and services. For more information please visit, http://www.autotruck.com.