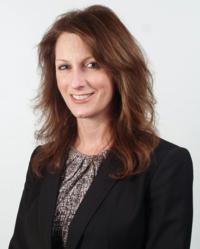 Throughout her career, Lisa has been praised for her unrelenting enthusiasm and passion for the industry and we believe these traits will lead to Lisa becoming a driving force in our continued growth
Bartlett, IL (PRWEB) February 20, 2013
Auto Truck Group, a leader in the upfitting industry specializing in the design, construction and installation of truck equipment, today named Lisa Morales as Regional Fleet Sales Manager. Morales brings impressive credentials and strong leadership skills to Auto Truck that will help to support the company's unprecedented growth.
In her new role as Regional Fleet Sales Manager, Morales will be responsible for selling Auto Truck's specialized truck equipment and upfitting services to both existing and prospective customers throughout Northeast region. A graduate of the State University of New York at Stony Brook, Morales most recently served as Parts Manager with Peterbilt of Baltimore. Earlier in her career, Morales also held positions with Cummins Power Systems, International Truck & Engine and Navistar Financial.
"Throughout her career, Lisa has been praised for her unrelenting enthusiasm and passion for the industry and we believe these traits will lead to Lisa becoming a driving force in our continued growth," said Matt McGowan, Director of Sales, Eastern Region, Auto Truck. "Lisa's expertise and leadership will be invaluable to Auto Truck as we strive to provide our customers with industry-leading service and support."
Auto Truck is one of the leading work truck upfitters in North America with nine service centers throughout the United States and Canada, offering ship-through services with five top OEM manufacturers. For additional information, please visit AutoTruck.com.
About Auto Truck Group
Auto Truck Group, headquartered in Bartlett, Illinois, offers a complete range of services, including the design, construction and installation of truck equipment. Founded in 1918, the full-line upfitter offers extensive experience, knowledge, service and value to their customers in the work truck industry. Auto Truck Group's nine locations across North America provide convenient access to their products and services. For more information please visit, http://www.autotruck.com.