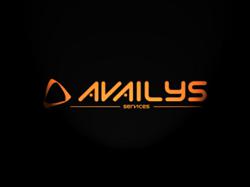 "The 2012 U.S. team has that something which sets them apart from the rest, allowing them to be preeminent. Now, I believe so does Availys. I truly believe we are the best performing Microsoft Partner resourcing and services enterprise in the world."
Provo, UT (PRWEB) August 11, 2012
Availys, a global enterprise and Microsoft Gold Partner, has unveiled a new way forward in Microsoft SharePoint resourcing. Availys has been helping companies grow and expand their SharePoint reach and influence for years. Continuing to uphold to the company motto of "finding a new way forward in SharePoint resourcing" Availys is now adding brand new features to its services offered to clients to allow for more rapid results, client satisfaction and security. Availys Services in the past have included professional representation of a global standard concerning: Tax, payroll, financial statement, accounting, legal representation, and HR management issues. Now, in addition to these features, Availys services include a marketing campaign for companies expanding their SharePoint influence. This campaign includes company branding, lead generation, SEO (search engine optimization) placement, professional support and consulting.
The unleashing of additional features to Availys Services happens to fall upon the dates of the 2012 London Olympic Games. Much like the recent U.S. Women's Soccer Team gold medalists, Availys understands how to work hard, dedicate their time, and prepare with perfect execution in mind. Nevertheless, Availys is not an Olympic competitor. It is, however, a global SharePoint (the World's most popular business collaboration tool)resourcing enterprise in a comparably tough, competitive world of business. According to Parker Harrison, head of Marketing and Soccer enthusiast, "The 2012 U.S. team has that something which sets them apart from the rest, allowing them to be preeminent. Now, I believe so does Availys. I truly believe we are the best performing Microsoft Partner resourcing and services enterprise in the world." Availys is a constantly growing global SharePoint resourcing enterprise and are pleased to announce to the public its new Availys Services department.
Availys clients are predominantly consulting organizations and Microsoft partners.Availys provide technical resources in SharePoint, .net, SQL, and many other areas. As well as this, never works with end user clients, only with consulting and Microsoft partners.
Availys Services Features include:

World Class SharePoint resources
Global representation in all matters concerning legalities and finance for your company
Marketing campaign to generate leads to call and visitor traffic to client website
High Rankings in Search Engines such as Google and Bing
No competitive threat