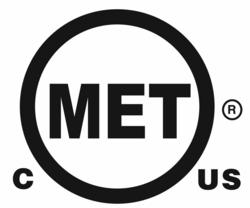 AvaLAN products are implemented in some of the most demanding environments...
Madison, AL (PRWEB) July 28, 2011
AvaLAN Wireless Systems, the industry leading developer and manufacturer of long range, industrial, wireless radio technology, receives a Class I, Division II Hazardous Location Certification for two of its products. This certification allows its AW900xTR and AW2400xTR outdoor wireless Ethernet products to enter the industrial oil and gas market.
According to CSA International, a Class I type is considered a location where a quantity of flammable gas or vapor, sufficient to produce an explosive or ignitable mixture, may be present in the air. Division II type is defined as a location where a classified hazard does not normally exist but is possible under abnormal conditions.
AvaLAN products operate in some of the most demanding environments, including high interference indoor applications as well as long distance outdoor applications with up to 40 miles in range. Therefore, the Hazardous Location Certification is important to AvaLAN's operation of outdoor wireless products.
Matt Nelson, CEO of AvaLAN Wireless, says, "By obtaining Class I, Division 2 certification on the AvaLAN outdoor industrial enclosure, our customers can now be guaranteed safe operation in hazardous locations."
The AW900xTR and AW2400xTR Wireless Ethernet Radios connect fringe IP devices, including IP access control readers, remote printers, remote PCs, VoIP phones, point-of-sale devices, digital signage or industrial control devices.
For product information, visit http://www.avalanwireless.com. Find AvaLAN on Facebook by searching AvaLAN Wireless Systems Inc or tweet them @avalan_wireless.
About AvaLan Wireless Systems, Inc:
Founded in the heart of California's high-tech Silicon Valley in 2004, AvaLAN Wireless is an industry leading developer and manufacturer of long range industrial wireless radio technology. AvaLAN's products are designed to enable affordable wireless connections in perimeter or remote locations. Specializing in the unlicensed 900 MHz, 2.4 GHz, 4.9 GHz and 5.8 GHz radio bands, AvaLAN offers a number of Ethernet bridge products and point-to-multipoint wireless networking products. AvaLAN Wireless Systems, Inc. is headquartered near Huntsville, Alabama.
Contact:
Matt Nelson
650-384-0000
mnelson(at)avalanwireless(dot)com
info(at)avalanwireless(dot)com
866-533-6216
###