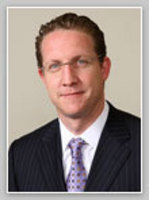 The American public cannot stand by as pharmaceutical companies bring unsafe drugs to market in the name of profit.
St. Louis, Missouri (PRWEB) July 16, 2010
A recently released U.S. Food & Drug Administration report reaffirms the dangers that Avandia poses to patients and tarnishes a study the diabetes drug's manufacturer had been using to tout its safety, St. Louis personal injury attorney Jeffrey S. Singer says.
The FDA released the report in advance of an advisory committee's meeting this week that could determine whether the controversial diabetes drug needs stronger label warnings or ends up being withdrawn from the market.
In the report, Dr. Thomas A. Marciniak, a medical team leader at the FDA's Center for Drug Control and Evaluation, sharply criticized the RECORD study conducted by the Avandia manufacturer, GlaxoSmithKline. In results released in 2009, the RECORD study concluded that Avandia did not significantly raise the risk of heart failure or increase the risk of cardiovascular disease or death.
However, according to Marciniak, the RECORD study had several "mishandlings" that suggested "serious flaws with trial conduct." Among the flaws: A biased design and a failure to follow up on patients' reported problems, including deaths.
Instead of reinforcing Avandia's safety, the report says the RECORD study actually indicates an "unacceptably high" risk of the drug causing heart problems in diabetic patients.
"If you are as concerned about patient safety as our firm is, then you have to find this report to be deeply disturbing," said Singer, the managing partner of Fox, Goldblatt & Singer, P.C., a St. Louis, Missouri-based personal injury law firm that represents victims of dangerous and defective drugs throughout the country. "As the report indicates, Avandia is a potentially harmful drug. And we contend that GlaxoSmithKline either knew or should have known about this problem for several years."
Avandia is the brand name for rosiglitazone, a blood-sugar-lowering drug that is used for type 2 diabetes. It is sold either as a single-ingredient product or in combination with metformin (Avandamet) or glimepiride (Avandaryl).
The drug has been linked to congestive heart failure and heart attacks as well as liver toxicity, severe allergic reactions and strokes. In the third quarter of 2009, 304 deaths were blamed on the use of Avandia, according to a report from the Institute for Safe Medication Practice.
In May 2007, an FDA alert said there was "a potentially significant increase in the risk of heart attack and heart-related deaths in patients taking Avandia." The agency asked GlaxoSmithKline to conduct further studies to examine cardiovascular risks.
The FDA in November 2007 ordered stricter warnings about the potential increased risk for heart attacks in patients taking Avandia.
"The American public cannot stand by as pharmaceutical companies bring unsafe drugs to market in the name of profit," Singer says. "At Fox, Goldblatt & Singer, we will continue to stand up for those who have been harmed, and we will work to obtain justice on their behalf."
About Fox, Goldblatt & Singer, P.C.
Established in 1949, the St. Louis, Missouri, personal injury law firm of Fox, Goldblatt & Singer, P.C. has extensive experience with defective drug cases, as well as car accidents, truck accidents, motorcycle accidents, workers' compensation law, premises liability and medical malpractice. The firm serves injury victims throughout the United States, as well as those injured in the Missouri communities of St. Louis, Florissant, Chesterfield, University City, Clayton, O'Fallon, St. Charles, St. Peters, St. Louis County and St. Charles County, and the Illinois communities of Alton, Belleville, Madison County and St. Claire County. For a free consultation, call the firm at (877) 858-4699 or use the firm's convenient online form.
# # #