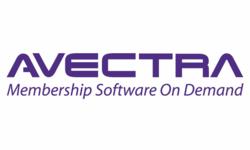 Organizations are drowning in data. But this relationship between Avectra and Cygnus will help our customers rise above data to enable the technology to become an extension of the development office.
McLean, VA (Vocus/PRWEB) February 03, 2011
Avectra and Cygnus Applied Research announced today an agreement to integrate Cygnus' Donor-Centered Fundraising – a proprietary methodology bringing donors and organizations together for measurable, long term results – into the fundraising functionality of Avectra's leading web-based association management software (AMS) which serves more than 1,400 member-based organizations and not-for-profits.
"Constituent data has historically been siloed between the membership database and fundraising software – preventing a 360-degree member/donor view and hampering data driven fundraising campaigns," said Richard Davis, chief executive officer for Avectra. "Our work with Cygnus will combine the art of fundraising with database science to foster deeper donor relationships that deliver higher returns and repeatable results for Avectra software users."
Founded by Penelope Burk, Cygnus' research and donor analytics services help organizations identify trends and donor behavior patterns – enabling predictive moves management and constituent value scoring. This analysis helps organizations understand supporters' behaviors, identify major gift opportunities, project fundraising revenue, and determine expenditures in light of fundraising return.
"Associations are increasingly realizing the necessity of launching new fundraising efforts to support both their core mission and special projects," said Penelope Burk, president of Cygnus Applied Research. "Cygnus' efforts with Avectra will deploy a proven methodology to help these organizations undertake initiatives to energize fundraising efforts and effectively fulfill their mission."
Avectra's netFORUM association management software delivers powerful Software-as-a-Service (SaaS) membership management solutions. netFORUM offers integrated fundraising functionality that allows organizations to manage fundraising activities within their central membership database. The combination of an industry-leading database with powerful fundraising, e-Mail marketing, e-Commerce and social community features provides organizations with the platform to drive fundraising efforts and eliminate additional software and costly integrations.
The integration of Cygnus' methodology into Avectra's association software will provide critical fundraising benefits for netFORUM users including:

Integrated business intelligence for moves management and constituent value scoring that is part of Avectra's baseline functionality
Ability for development and membership staff to actively track member and donor moves and identify the next steps to increase fundraising return
Ongoing surveys and development of fundraising strategies to identify philanthropic trends and help Avectra clients achieve fundraising success
"Organizations are drowning in data. But this relationship between Avectra and Cygnus will help our customers rise above data to enable the technology to become an extension of the development office," said John Clese, Avectra's director of product marketing, not-for-profit. "This fundraising functionality will be a game changer for advocacy organizations and associations as they raise funds and deliver on their missions and services."
For more information about Avectra's association management and fundraising software or to sign up for a free online demonstration, visit http://www.avectra.com/livedemo.
About netFORUM Team & Pro
netFORUM Team & Pro are Avectra's 100% web-based association management software solutions. With complete association management functionality, both products are designed and configured to meet association needs without the cost or complexity of customization. In addition, Avectra provides netFORUM Team and Pro customers with social networking tools designed to improve the organization's business, recruitment efforts, member communications, and results by inspiring conversations with and between members, building long-term loyalty, and forging deeper relationships with their members.
About netFORUM Enterprise
netFORUM Enterprise is Avectra's hosted, enterprise level association management that delivers advanced association management tools and the ability to be customized to meet the most complex business needs – all while remaining on the upgrade path.
With more than 30 modules designed for complete association management and Avectra's on demand SaaS (software-as-a-service) model, netFORUM Enterprise is accessible at any time, from anywhere. And customers can rest assured knowing that their data is safe, as all Avectra solutions run in a secure, world-class hosting facility with complete system redundancy, fail-safe power systems and full database backup.
In addition to Avectra's internal development and implementation resources, the company also boasts a network of implementation and industry solution partners who work with the company's customers to implement netFORUM Enterprise or extend the system's functionality. Some of the company's partners include Agilutions, DSK Solutions, SusQtech, and Real Magnet.
About Avectra
For the last 16 years, Avectra has been translating our customers' needs into market-leading association management software – whether our customers serve members by the hundreds or hundreds of thousands. Our 100% web-based technology integrates data with business processes and then automates it, so our customers can engage members, provide access to all of their resources and get more done. Each of our solutions is continually refined by the user community, ensuring that we have the features our customers need to run their businesses and lead their industries. With ongoing, automatic upgrades that won't disrupt service or incur additional costs, we keep our customers current with the latest technology. Avectra is headquartered in McLean, VA, with a regional office in Chicago, IL.
To explore the netFORUM family of products, please visit http://www.avectra.com, or call 800-858-8272.
About Cygnus Applied Research, Inc.
Cygnus Applied Research, Inc. is a research-based fundraising consulting firm serving the not-for-profit sector. President Penelope Burk, a renowned author, speaker and fundraising futurist, leads the company. Cygnus is recognized as the innovator of Donor-Centered Fundraising. The company's training programs and client services are devoted to helping professional fundraisers, managers and leadership volunteers adopt a more customer service-oriented approach to fundraising. Cygnus continues to conduct new, meaningful research aimed at encouraging philanthropy and improving fundraising performance. The firm has offices in Chicago, Toronto and the United Kingdom. For further information, please visit http://www.cygresearch.com
Media Contact:
Patrick Dorsey
(703) 506-7037
pdorsey(at)avectra(dot)com
###