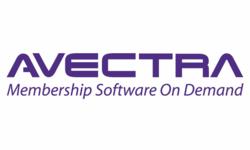 We would like to thank our customers who have inspired innovation and made possible this unprecedented growth and success
McLean, VA (Vocus/PRWEB) February 25, 2011
Avectra, the industry's leading web-based association management software (AMS) provider, is celebrating the fifth anniversary of the company's game-changing netFORUM Team and Pro On Demand solutions this month.
"We would like to thank our customers who have inspired innovation and made possible this unprecedented growth and success," said Patrick Dorsey, Avectra's vice president of marketing. "Five years ago, Avectra set out to change the way associations think about membership-management with the introduction of the industry's first web-based software-as-a-service (SaaS) AMS. Today more than ever, our commitment to innovation and membership success continues to define us. We look forward to the future and seeing where our customers lead us."
In just five years Avectra's netFORUM Team and Pro has quickly become the market leader for web-based association management software. The 100% web-based software includes all the tools an association needs to manage its operations including member management, dues processing, event registration, online sales, e-mail marketing, an integrated social networking features and more. The company has been recognized for its innovation with awards from Meeting Technology Online and Always On Media.
To mark the milestone anniversary, Avectra established a scholarship program for the upcoming Avectra Users and Developers Conference (AUDC) which includes a track of sessions dedicated to netFORUM Team and Pro. The program was open to all Avectra users and awarded scholarships to 15 organizations.
"We have more than 375 attendees for this year's Avectra Users and Developers Conference making it our largest conference ever," said Patrick Dorsey, vice president of marketing for Avectra. "The AUDC scholarship program has been a key factor in this year's success. There is no better way to celebrate this anniversary than by helping some of the most successful associations and member-based organizations take advantage of the invaluable networking and rich peer-driven educational sessions that define AUDC and our amazing user community. It is a chance not only to give back, but to also say thank you to our loyal, passionate customers.
Avectra's netFORUM Team and Pro association management software by the numbers:
o 1,400 Customers
o 35 automatic, free upgrades since first introduced
o More than 350 customer requested features built into the product
o Fully integrated proven online community with robust features and functionality
o A an AMS built just for the REALTOR® association market - netFORUM Pro for Real Estate Associations
Avectra's upcoming Avectra Users and Developers Conference is February 27 through March 1, 2011 at the Swan and Dolphin Resort in Orlando, Florida. Avectra users can register online at http://www.audc2011.com.
For more information about Avectra's membership management software or to sign up for a free online demonstration, visit http://www.avectra.com/livedemo.
About netFORUM Team & Pro
netFORUM Team & Pro are Avectra's 100% Web-based association management software solutions. With complete association management functionality, both products are designed and configured to meet association needs without the cost or complexity of customization. In addition, Avectra provides fully integrated social networking tools designed to improve the organization's business, recruitment efforts, member communications, and results by inspiring conversations with and between members, building long-term loyalty, and forging deeper relationships with their members.
About netFORUM Enterprise
netFORUM Enterprise is Avectra's hosted, enterprise level association management that delivers advanced association management tools and the ability to be customized to meet the most complex business needs – all while remaining on the upgrade path.
With more than 30 modules designed for complete association management and Avectra's on demand SaaS (software-as-a-service) model, netFORUM Enterprise is accessible at any time, from anywhere. And customers can rest assured knowing that their data is safe, as all Avectra solutions run in a secure, world-class hosting facility with complete system redundancy, fail-safe power systems and full database backup.
In addition to Avectra's internal development and implementation resources, the company also boasts a network of implementation and industry solution partners who work with the company's customers to implement netFORUM Enterprise or extend the system's functionality. Some of the company's partners include Agilutions, DSK Solutions, SusQtech, and Real Magnet.
About Avectra
For the last 16 years, Avectra has been translating our customers' needs into market-leading association management software – whether our customers serve members by the hundreds or hundreds of thousands. Our 100% Web-based technology integrates data with business processes and then automates it, so our customers can engage members, provide access to all of their resources and get more done. Each of our solutions is continually refined by the user community, ensuring that we have the features our customers need to run their businesses and lead their industries. With ongoing, automatic upgrades that won't disrupt service or incur additional costs, we keep our customers current with the latest technology. Avectra is headquartered in McLean, Va., with a regional office in Chicago.
To explore the netFORUM family of products, please visit http://www.avectra.com, or call 800-858-8272.
Media Contact:
Patrick Dorsey
(703) 506-7037
pdorsey(at)avectra(dot)com
###