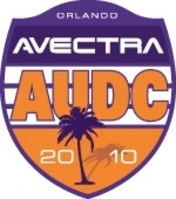 Our customers and partners have once again raised the bar on using Avectra's solutions to drive forward-thinking business and technology strategies
Mclean, VA (Vocus) May 15, 2010
Avectra, the industry's innovator for association management software, is pleased to announce that nearly 300 association leaders and industry partners recently gathered for the company's 6th annual Avectra Users and Developers Conference (AUDC). AUDC 2010 was held March 28-30, 2010, in Orlando, Fla.
With three days of high-impact professional networking and more than 40 educational sessions – many of which qualified for CAE continuing education credit – AUDC 2010 connected Avectra's netFORUM Enterprise users with their association peers and Avectra staff, while helping them share best practices and learn techniques from industry experts and thought leaders.
"This year's conference was an opportunity for us to reinforce our long-standing commitment to customer success and discuss future plans for our state-of-the-art association management solutions," said Richard Davis, chief executive officer for Avectra. "By sharing their http://www.plateau.com/prod/talent-management.htmexperiences and strategies with other conference attendees, Avectra customers and partners truly made this event a success."
Celebrating such success, Avectra also hosted its annual Innovation Awards – recognizing customers and partners who have demonstrated innovation leveraging Avectra's software. Winners were selected by a committee of their peers and announced at the Avectra Awards Luncheon. This year's Avectra Innovation Award winners include:
Best eCommunication Strategy: National Rural Electric Cooperative Association
Best Member Experience Using eWeb: North Carolina Association of CPAs
Best Web Site Using netFORUM and CMS: Printing Industries of America
Most Effective Implementation: American Academy of Family Physicians
Most Innovative Integration with netFORUM: National Rural Electric Cooperative Association
Most Innovative Use of netFORUM Toolkit: Romance Writers of America
Most Radical change to a Business Process: American Speech-Language-Hearing Association
Partner Award: DSK Solutions
"Our customers and partners have once again raised the bar on using Avectra's solutions to drive forward-thinking business and technology strategies," said Craig Dellorso, vice president of Enterprise sales for Avectra. "We're delighted to work with so many innovative thinkers, and are already anticipating being together again in 2011."
About Avectra
For the last 16 years, Avectra has been translating our clients' needs into market-leading association management software – whether our clients serve members by the hundreds or hundreds of thousands. Our 100% Web-based technology integrates data with business processes and then automates it, so our clients can engage members, provide access to all of their resources and get more done. Each of our solutions is continually refined by the user community, ensuring that we have the features our clients need to run their businesses and lead their industries. With ongoing, automatic upgrades that won't disrupt service or incur additional costs, we keep our clients current with the latest technology. Avectra is headquartered in McLean, Va., with a regional office in Chicago. Avectra is backed by Sterling Partners.
To explore the netFORUM family of products, please visit http://www.avectra.com, or call 800-858-8272.
Media Contacts:
Ray van Hilst, Avectra
(703) 506-7158
Jodi Broadwater, Avectra
(703) 506-7169
###