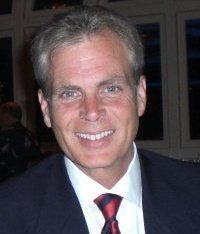 As the pioneer and established leader of on-demand AMS solutions in the United States and Canada, Avectra is well positioned to accelerate customer adoption and contribute to the success of member-based organizations of all sizes, in all industries...
McLean, VA (Vocus) July 30, 2010
Avectra, the leading provider of web-based association management software (AMS), has named Mark Yohai vice president of global business development. Mr. Yohai joins Avectra with deep experience growing revenue and leveraging partnerships with a focus on international business development.
"As the pioneer and established leader of on-demand AMS solutions in the United States and Canada, Avectra is well positioned to accelerate customer adoption and contribute to the success of member-based organizations of all sizes, in all industries, around the globe," said Richard Davis, chief executive officer of Avectra. "Mark's proven track record of opening and growing international markets for innovative software companies like Avectra is a key component for our company's continued growth."
Avectra's netFORUM association management software delivers powerful Software-as-a-Service (SaaS) membership management solutions for member-based organizations. With products designed to meet the needs of organizations of all sizes, Avectra's innovative, web-based membership management tools integrate an association's data, business processes and member services so busy association executives can focus on the more important aspects of managing their organization – engaging members and providing them with access to all the association has to offer.
"The success of the on-demand software model and Avectra's leadership in their specific market space inspired me to join this company," said Mark Yohai, Avectra's vice president of global business development. "Momentum and adoption of Avectra's SaaS model continues to reach new heights, as millions of association members benefit from the innovation, time-to-value and ease-of-use Avectra delivers to member based organizations."
Yohai joins Avectra after leading worldwide sales business development for AppZero, a leading vendor of application virtualization software. Before AppZero, Yohai held a senior level position with Citrix's virtualization software division where he established and grew relationships with global original equipment manufacturers (OEMs) including NEC, Fujitsu-Siemens and Intel. Yohai has also held key executive, sales and technical positions at leading software companies including Ardence, Applix, Cisco Systems, and Informix.
For more information about Avectra's membership management software or to sign up for a free online demonstration, visit http://www.avectra.com/livedemo.
Avectra is participating in the 2010 ASAE Annual Meeting and Exposition on August 21-24 in Los Angeles. Visit booth #417 for information regarding netFORUM and Avectra.
About netFORUM Team & Pro
netFORUM Team & Pro are Avectra's 100% Web-based association management software solutions. With complete association management functionality, both products are designed and configured to meet association needs without the cost or complexity of customization. Avectra Social Community provides netFORUM Team and Pro customers with social networking tools designed to improve the organization's business, recruitment efforts, member communications, and results by inspiring conversations with and between members, building long-term loyalty, and forging deeper relationships with their members.
About netFORUM Enterprise
netFORUM Enterprise is Avectra's hosted, enterprise level association management that delivers advanced association management tools and the ability to be customized to meet the most complex business needs – all while remaining on the upgrade path.
With more than 30 modules designed for complete association management and Avectra's on demand SaaS (software-as-a-service) model, netFORUM Enterprise is accessible at any time, from anywhere. And customers can rest assured knowing that their data is safe, as all Avectra solutions run in a secure, world-class hosting facility with complete system redundancy, fail-safe power systems and full database backup.
In addition to Avectra's internal development and implementation resources, the company also boasts a network of implementation and industry solution partners who work with the company's customers to implement netFORUM Enterprise or extend the system's functionality. Some of the company's partners include Agilutions, Core Partners, DSK Solutions, SusQtech, and Real Magnet.
About Avectra
For the last 16 years, Avectra has been translating our customers' needs into market-leading association management software – whether our customers serve members by the hundreds or hundreds of thousands. Our 100% Web-based technology integrates data with business processes and then automates it, so our customers can engage members, provide access to all of their resources and get more done. Each of our solutions is continually refined by the user community, ensuring that we have the features our customers need to run their businesses and lead their industries. With ongoing, automatic upgrades that won't disrupt service or incur additional costs, we keep our customers current with the latest technology. Avectra is headquartered in McLean, Va., with a regional office in Chicago.
To explore the netFORUM family of products, please visit http://www.avectra.com, or call 800-858-8272.
Media Contact:
Patrick Dorsey
(703) 506-7037
###