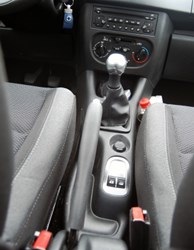 The standard insurance protection that helps cover motorists during collisions with other vehicles in the U.S. can differ in pricing depending on state, driver location and history of every driver requesting coverage
Dallas, TX (PRWEB) February 16, 2014
The base coverage that a large percentage of U.S. insurers provide to motorists remains liability protection. The Auto Pros company is now introducing drivers to the average car insurance rates for liability insurance through its quotation tool online at
http://autoprosusa.com/insurance.
This provides an immediate research platform to lookup average rates from multiple companies to help compare current rates that drivers are paying or rates attached to new policies. The average cost research that is now available is one way that consumers are becoming informed about insurer prices online.
"The standard insurance protection that helps cover motorists during collisions with other vehicles in the U.S. can differ in pricing depending on state, driver location and history of every driver requesting coverage," said an Auto Pros company source.
One driver benefit that is now present inside the search system is the mixture of policies that agencies are offering. Apart from average liability costs, drivers can view averages for full coverage plans and other protection policies that agencies offer. This price exploration is creating easier ways to find insurer discounts.
"All rates that our system provides to drivers online are updated and can be locked in for each policy purchase using the information provided with each quotation online," said the source.
The Auto Pros company has emerged as one of the leading sources online to independently review insurance agencies in the U.S. The lookups and comparisons for policies for basic insurance now include warranty information. Providers of warranties for vehicles are now searchable at http://autoprosusa.com/auto-warranty.
Agencies that are featured for motorists produce instant quotes for short and extended warranty types for motor vehicles. Drivers can input their own zip code and odometer count to search available warranty discounts using the system.
About AutoProsUSA.com
The AutoProsUSA.com company is one of the top sources in the U.S. for locating a range of different services for cars, trucks and SUVs. The current search platforms that are included on the company homepage help to link car owners with insurance agencies. The rates that are provided are in real time and cost nothing to obtain. The AutoProsUSA.com company has introduced more than one tool for the public online since 2012 and has developed alternate database programs that introduce warranty and auto parts pricing this year online. Company support services include online and offline contact with auto specialists.