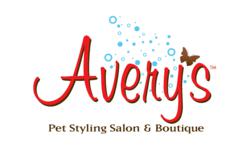 Taria Avery has a few tips for pet parents to keep their fur-kids safe and happy while enjoying the beautiful outdoor weather.
Philadelphia, Pennsylvania (PRWEB) April 16, 2013
Spring can be a very deceiving season. Even though the days are longer and the weather is enchanting, troublesome parasites lurk everywhere just waiting for the opportunity to wreak havoc on your pets. Certified Pet Groomer and CEO of Avery's Pet Styling Salon and Boutique, Taria Avery has a few tips for pet parents to keep their fur-kids safe while enjoying the beautiful outdoor weather.
1. Basic Home Pet Grooming is Essential - In between regular visits to the groomers it is critical for pet parents to brush their fur-kids frequently, wipe their paws with a damp cloth when they come into the house, and wash their faces regularly. This will help eliminate matting and tangles, and keep unwanted dirt and dust out of your pets face. Also, when you take them for their regular visit with the groomer, be sure your pet groomer pays special attention to your fur-kid's ears, paws, pads and nails all places where pesky parasites can fester.
2. Too Much Sun Can Be a Bad Thing - Cats and dogs are susceptible to getting sunburns just like humans. Even if your pup enjoys laying out in the sun, he still needs protection. You can apply pet friendly sunscreen to your fur-kid's most vulnerable areas for example their noses, bellies and inner thighs—or other relatively bare areas on their bodies. Refrain from using human sunscreen on your pets because some ingredients can be toxic if ingested. Pet friendly sunscreen can be found at your local pet store.
3. Be Travel Ready - The inside of a car can easily exceed outside temperatures within minutes on a sunny day, even with cracked windows. It only takes about 15 minutes for a dog's body temperature to exceed dangerous levels. Dogs can suffer brain damage by the time your car reaches 107 degrees, and succumb by the time it reaches 120 degrees. To keep fur-kids safe during road trips, make plans ahead of time to tend to them at all times. Also, be sure to have fresh drinkable water for them available at all times. You never know what type of parasites and toxins are settling in standing water sources that can prove fatal for your fur-kids.
Although spring offers promised fun in the sun for everyone in the family, the change in weather can be fatal for pets. However, pet parents can use these tips to help make the best decisions when it comes to their fur-kid's pet care. For more information on grooming and pet care advice please visit http://www.averypetstyle.com.
More About Taria Avery of Avery's Pet Styling Salon & Boutique: Clients know Taria Avery, a Certified Pet Groomer, as the "Fur Therapist." She is the President and CEO of Avery's Pet Styling Salon and Boutique, a state-of-the-art mobile grooming salon servicing the Greater Philadelphia metro area and southern New Jersey. She holds certifications in many key areas including CPR and first aid for animals, nutrition, animal behavior, aromatherapy, etc. Avery has been featured as a pet grooming expert for various media outlets including 6ABC News' TV program "FYI Philly", Philadelphia Magazine, Pet Product New International, Philadelphia CN8 Network "Your Morning" show, KYW NewsRadio 1060, The Philadelphia Tribune and Philly Fit magazine. Her discussion topics included the state of the pet industry, groomer certifications and tips for pet parents on selecting a groomer. Avery's mission is to provide peace of mind for the pet parent by enhancing the health and wellness of their fur-kids with tender loving care.
Click here to watch Taria Avery on 6 ABC News' "FYI Philly". Click here to watch Taria Avery on CN8 Network's "Your Morning Show".
To contact Taria Avery for speaking engagements, advice columns or features please email taria(at)averyspetstyle.com.