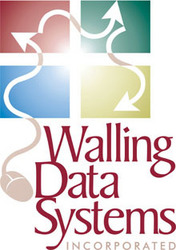 We are encouraging our current AVG Customers to participate in the public beta process so that they can fully test AVG 8 in their environment and benefit from directly providing feedback on that testing before the product is actually released
Claremont, NC (PRWEB) January 21, 2008
AVG 8.0 offers a completely new multi-threaded scanning engine that combines anti-virus and anti-spyware while retaining the product's signature small footprint and scanning efficiency. Additional protection is provided in the form of safe searching and safe surfing protection acquired through the recent purchase of Exploit Prevention Labs, rootkit detection, basic security for MSN and ICQ instant messaging, and detection of malware-infected files on websites. Windows users interested in participating in this public beta can register and download the software at http://beta.avg.com.
"We are encouraging our current AVG Customers to participate in the public beta process so that they can fully test AVG 8 in their environment and benefit from directly providing feedback on that testing before the product is actually released," said Luke Walling, Founder and President of Walling Data Systems, North America's first and highest-volume Independent Distributor of AVG Enterprise Products.
"This new version of AVG significantly extends the protection available to our users," said Karel Obluk, chief technology officer for AVG. "We believe that this additional online protection, in addition to the redesigned user interface, will provide simpler, more effective protection against today's Internet threats - real-time protection in a real-time world."
Adds chief research officer Roger Thompson, "We're looking forward to seeing early user feedback on this second public beta, and to providing users with the best possible protection against malware and cybercrime whenever they're online."
Through its public beta process, AVG is able to test new functionality in a wide range of real-world environments in addition to its development and research labs, thanks to the company's 60+ million users.
About GRISOFT
GRISOFT is a leading developer of antivirus, firewall protection and Internet security solutions for consumers and SMBs. It is one of the fastest growing companies in the industry with more than 60 million protected computers around the world. Established in 1991, GRISOFT employs some of the world's leading experts in Internet security, specifically in the areas of virus analysis and detection, software development, and threat research. AVG's award-winning products are distributed globally through an extensive network of resellers and the Internet as well as via Software Developer's Kits (SDKs) to interested third parties.
About Walling Data Systems -- http://www.avg-antivirus.net
Founded in 1994, in North Carolina, Walling Data Systems is a value-added software distributor and IT Solution Provider offering innovative high-value solutions to everyday computer security problems for corporate, education, and home technology users. Walling Data was named an Authorized AVG Distributor in 2004.
For more detailed information please contact: Ashlie Lanning 919 Marketing 919-557-7890, Luke Walling (Walling Data Systems) 866-833-5727
###