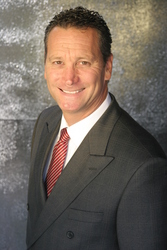 no finding of fault, no admission of guilt, no suspension, no violations, and no record of any sort on Douglass' airman's certificate.
Los Angeles, CA (PRWEB) February 11, 2008
A commercial pilot has flown free of any wrong-doing and a possible 120 day license suspension, thanks to the efforts of aviation attorney David Brien who convinced the Federal Aviation Administration (FAA) to settle their case out of court and drop their charges.
Scott Hamilton Douglass, a professional pilot employed by a major airliner, was, at the time of the alleged incident, flying a privately-owned military jet as a civilian.
FAA inspectors, in submitted statements to counsel and the judge, accused Douglass of performing illegal maneuvers. In response, Douglass claimed the plane he was flying, a Czech L-39 Jet, didn't have the thrust or capabilities to perform such maneuvers. He also claimed the inspectors encountered at the scene of the alleged violations failed to provide any FAA identification or personal ID when Mr. Douglass asked for it, as required by law.
In their filing, the FAA originally asked the judge to hand down a sentence of a four-month suspension with violations of careless and reckless flight, flight below 500 feet in the event of an engine failure and aerobatics below 1,500 feet. In the end, Brien convinced them to settle out-of-court with "no finding of fault, no admission of guilt, no suspension, no violations, and no record of any sort on Douglass' airman's certificate."
Their out-of-court settlement (case # SE-18074: United States of America National Transportation Safety Board Office of Administrative Law Judges) was attained on Jan. 30, 2008.
When asked if he had any comments about the case, Brien, a Los Angeles attorney, said:
"I found it surprising that (the FAA inspectors) said Scott was going over 250kts in their statements and said the 'engine noise trailed the jet by one second.' After hiring an expert, that calculation from where they said they were standing put the aircraft at 190kts at the end of the runway, well within the legal limit. I also found it amazing that they would allege that the L 39 jet performed an 'abrupt vertical climb into a 360 degree roll followed by an immelmann' all within 1000 feet of the ground. A task physically impossible by any standard in the L-39 jet. In the end, these FAA inspectors had very little, if any, credibility."
Douglass, relieved that he has been exonerated, had many good things to say about the tireless efforts of his aviation attorney who attained the settlement.
"David Brien handled the FAA with great expertise which enabled me to go on about my everyday life and job of flying for a major airliner without having to deal with this situation," he says of the Los Angeles attorney. "If anyone ever has the misfortunes of finding themselves with the 'FAA Monkey' on their back, I highly recommend they say as little as possible and do not respond to the FAA without first contacting attorney David Brien who is also an L-39 jet owner and pilot! David is a proficient pilot who is very skilled at handling the FAA in an enforcement action."
About David Brien, Los Angeles attorney:
David Brien, 48, is a Los Angeles attorney who has represented more than 500 consumers throughout California in all civil matters ranging from aviation to serious personal injuries. He is one of a select few civilian pilots who is licensed by the FAA to fly numerous types of military jets and represents both commercial and private pilots in all enforcement actions. His firm is technologically advanced and provides the highest quality representation to his clients. Furthermore, his comprehensive approach has resulted in an outstanding rate of success. Born and raised in Beverly Hills, Calif., he received his undergraduate degree from the University of Southern California and went on to attend GGU School of Law. He is an active member of the Beverly Hills, Los Angeles, San Fernando Valley, and Lawyer-Pilots Bar Associations. He has also been appointed as a Special Master to the Los Angeles County Superior Court. He was admitted to the California State Bar in 1988 and opened his law offices, the Law offices of David R. Brien, in 1989. Trained at the Harvard Law School Mediation program, he has more than 19 years of litigation experience in, aviation, general business, serious personal injury, construction, family law and real estate law - and his aviation attorney skills are unmatched.
For more information about Brien or his Los Angeles attorney practice, visit http://www.DavidBrien.com
Case information:
Robert A. Sturgell, acting administrator Federal Aviation Administration v. Scott Hamilton Douglass (Case # SE-18074), United States of America National Transportation Safety Board Office of Administrative Law Judges.
###