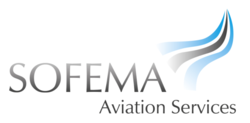 The instructor is very well informed and shared his experience with us. Very interesting! Video and photo material was presented in a nice manner.
(PRWEB) June 13, 2013
Sofema Aviation Services announces plans to deliver Aviation Regulatory Trainings in Mumbai, India at the facilities of Jet Airways. The program will run from Monday, July 15th to Thursday, July 25th and will include training courses in production planning, maintenance planning, stores and logistics management, quality assurance auditing essentials and human factors training for trainers.
Steven Bentley, managing director of Sofema Aviation Services, commented that plans to offer aviation regulatory training courses in India existed for some time and SKC Technologies Pvt Ltd made this a reality. Sofema Aviation Services looks forward to providing regulatory training services to Indian aviation companies.
Sofema Aviation Services is delivering the following trainings during its Mumbai Training program:
145 Production Planning - Mumbai - July 21 2013
Whilst the responsibility for the delivery of an effective maintenance planning process falls on the Operator, the delivery of an effective production planning function sits firmly with the EASA Part 145 Organization. The role of the production planner is varied and can contribute to significant savings within the Part 145 Process if accomplished effectively. This 1 Day recurrent course considers best practice processes for accomplishing the various tasks which together make up the challenging role of production planning.
Part M Maintenance Planning, 2 Days - July 16 2013
This aviation maintenance training course considers best practice processes for accomplishing the various tasks which together make up the challenging role of maintenance planning. It is specifically designed for people with a direct involvement in Part M Subpart C planning functions whether in a management supervisory or administrative role.
Logistics & Stores Inspection Course, 2 Days - July 18 2013
The EASA 145 / GCAA 145 Stores Management and Inspection System is an essential element of the 145 approval. It must be managed by trained and competent staff. This aviation training course is designed to cover all elements which are essential to the effective management and operation of a fully compliant store.
Quality & Safety System Performance Auditing and Hazard Assessment - Essentials, 1 Day - July 22, 2013
The Aviation Quality and Safety System should be at the heart of the operation, fully functioning within every department and element of the organization. Organizations which can deliver an effective quality or safety audit system and a process to follow up with all issues in an effective and practical way, grow and flourish. This aviation quality and safety training course is aimed at the Quality Department, Safety Department, Training Department managers and other training staff.
Human Factors Train the Trainer, 3 Days - July 23 2013
Human Factors Training has been mandatory since 2006 for all Part 145 Organizations. It is generally accepted that the most effective HF training, is a training which is takes into full account specific organizational issues and has a direct connection with the Quality and Safety System of the organization. The course is highly participative and stimulates involvement while also providing powerful motivation. Delegates are shown what training skills should be developed to deliver effective human factors training within organizations.
The aviation courses are extremely competitive, and in addition multi-delegate and multi-attendance discounts are available.
The instructor has more than 40 years of experience in commercial aviation and brings a wealth of experience to the subjects.
What do delegates say about Sofema Aviation Services' Trainings?

"Very helpful and willing to discuss any topic"
"Good recurrent training. Review of near future requirements and amendments."
"I appreciate the effort you put in your course presentations, which are always very Interesting, full with good examples and most of all – very helpful."
"The instructor is very well informed and shared his experience with us. Very interesting! Video and photo material was presented in a nice manner."
"The instructor communicated very well and explained in detail, used humor and stories to illustrate different points. He has substantial knowledge in all aspects."
"Really helpful training. The trainer did well. He has manners, humanity, education, sense of humor."
If you would like further information about aviation maintenance courses, aviation safety training courses or some other training please visit http://www.sassofia.com or email office(at)sassofia(dot)com