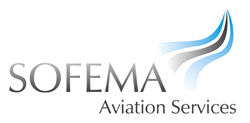 Two SMS trainings will be delivered in GÖKJET AŞ Training Center on 16-20 September 2013.
(PRWEB) August 30, 2013
Sofema Aviation Services has the pleasure to invite aviation professionals to join the SMS training session in Istanbul, Turkey. The courses will be delivered in GÖKJET AŞ Training Center on 16-20 September 2013.
Training courses:
Safety Management Systems Implementation, Three Days (16-18 Sept 2013)
Developing SMS Risk Assessment Strategies, Two Days (19-20 Sept 2013)
Safety Management Systems Implementation Training Course, Three Days
An effective SMS is an essential tool to raise the understanding that the organization faces in respect of the various risks affecting the business. The SMS Implementation training develops a full understanding of the current position, identifies the organization focus and considers a road map and time line to achieve the stated objective.
Detailed content:

Understanding the responsibilities of the Safety Manager and the role of Quality Assurance and Safety Assurance in the Organisation
Delivering a working SMS both cost effectively and ensuring time constraints are set and met
Effective Marketing and Raising Awareness
Introduction to Emergency Response Planning
Specific Issues related to SMS in an MRO environment
Gap Analysis
SMS Implementation Process and Integration
SMS Implementation Plan
SMS Training Requirements
Constructing the initial road map
Implementing an Emergency Response Plan
Reviewing the Road Map and Implementation Time Line
The Risk Management Process in a Safety Management System - Identifying Hazards
Risk Assessment Review
Human Factors - Safety Culture and Risk Assessment
SMS Return On Investment & The Hidden Costs of Failed Safety Systems
Developing SMS Risk Assessment Strategies Training Course, 2 Days
The industry is constantly being driven to deliver ever higher levels of safety. In addition, from Jan 2009 ICAO enquires the implementation of a proactive SMS system. EASA is expected to follow ICAO requirements from middle 2012.
"The risks and costs in commercial aviation necessitate a rational process for decision-making. On a daily basis, operators and managers make decisions in real time, weighing the probability and severity of any adverse consequences implied by the risk against the expected gain of taking the risk. This process is known as risk management." - ICAO
The core requirement for an SMS is an effective method of identifying and controlling risk, and an essential element of safety management is the process of risk assessment.
Detailed content:
Abbreviations & Definitions
The Evolution of Safety Thinking
The Difference between Conformance, Compliance and Performance
The Difference between Safety Assurance and Quality Assurance
Safety Culture and Risk Assessment
Human Factors and Risk Management
Practical Safety Auditing Techniques
Identifying Hazards
Risk Assessment & Root Cause Analysis - Risk Management
Safety Risk Management
Advanced Risk Analysis
Qualitative or Quantitative Risk Assessment
SMS Return On Investment & The Hidden Costs of Failed Safety Systems
The instructor has more than 20 years of experience in commercial aviation and brings a wealth of experience to the subjects.
What do delegates say about Sofema Aviation Services' Trainings?
"Very helpful and willing to discuss any topic"
"Good recurrent training. Review of near future requirements and amendments."
"I appreciate the effort put in the course presentations, which are always very Interesting, full with good examples and most of all – very helpful."
"The instructor is very well informed and shared his experience with us. Very interesting! Video and photo material was presented in a nice manner."
"The instructor communicated very well and explained in detail, used humor and stories to illustrate different points. He has substantial knowledge in all aspects."
"Really helpful training. The trainer did well. He has manners, humanity, education, sense of humor."
For further information about EASA regulatory trainings please visit http://www.sassofia.com or email office(at)sassofia(dot)com.