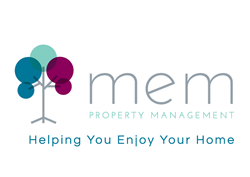 We believe that cloud-based accounting and payment management services will allow our company to move faster and more effectively than our competitors and maintain our position as the leading property management company in New Jersey
Jersey City, New Jersey (PRWEB) November 19, 2015
mem property management, a leading property management company in New Jersey recently announced the integration of new cloud-based accounts payable and payment automation solutions to accelerate invoice processing to provide lower costs and enable better internal cash management.
mem property management recently partnered with AvidXchange -- an industry leader in automating invoice and payment processes for midmarket companies.
"AvidXchange revolutionizes the way companies pay their bills," explains mem property management founder and CEO Martin Laderman, "in selecting AvidXchange, we were able to find a payment solution that was flexible enough to work with our existing accounting system and current banking relationship."
mem property management's new Accounts Payable and Payment Automation systems support Electronic Invoice Capture from vendors, a rule-based routing system to streamline Invoice Approval Workflow processes and approvals, Invoice and Bill Payment Reporting, Accounting Systems Integration, Automated Bill Payment and more.
For over twenty-five years, mem property management has been providing New Jersey's top associations and residential communities with a range of services including: vendor management and contractor supervision; building inspections and maintenance needs analysis; financial management and association budget preparation and review; and day to day management and oversight. mem property management is also recognized as an industry leader for embracing new technology to better serve their communities.
"Our new software as a service (SaaS) Accounts Payable and Payment Automation platform from AvidXchange will help mem property management create efficiencies in our Accounts Payable department and provide an improved payment experience for our vendors," says Laderman, "we believe that cloud-based accounting and payment management services will allow our company to move faster and more effectively than our competitors and maintain our position as the leading property management company in New Jersey."
About mem property management company
mem property management company is a privately held New Jersey property management company founded by Martin Laderman with the vision to increase property value through solid, experienced management. Since that time the company has expanded to manage dozens of properties from its New York border to the Jersey Shore and Gold Coast.
mem property management services many of the finest communities throughout New Jersey including many of the major developers and builders as well as communities as diverse as small ocean-front condominiums to large master-planned communities with several hundred homes to age-restricted retirement communities.
To learn more about mem property management news, services or its policies, please visit http://www.memproperty.com or call (201) 798-¬1080.