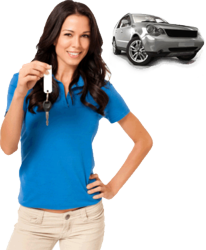 Greenville. SC (PRWEB) June 25, 2013
Valley Auto Loans is a fairly new name in the auto loan industry, but since their launch last year they have grown at an incredibly rate. Recently http://valleyautoloan.com/ published a few new advice articles in their blog, one of which has gotten a great deal of interest from visitors to the Valley Auto Loans website. The article is titled "Auto Loans Scams and How to Avoid Them." Valley Auto Loans often publishes such articles with the intention to help their clients avoid financial pitfalls.
The auto loan industry can be a dangerous place for the ignorant. There are far too many dishonest dealers, and far too many chances to destroy one's credit scores. Valley Auto Loans is one of very few companies whose direct business goal is to help anyone and everyone get a great auto loan. They specialize in getting nearly all of their applicants approved for high quality loans, regardless of applicant's financial circumstances, or credit scores. This gallant attitude toward the loan aspect is surely a contributing factor to the vast amount of applicants that are rushing to Valley Auto Loans every day.
The Valley Auto Loans blog has countless articles on every subject from re-negotiating auto insurance to choosing the right used car. Anyone in need of some professional advice should head to the Valley Auto Loans blog today.
To apply for an auto loan today visit https://valleyautoloan.com/apply-now2/
About Valley Auto Loans
Valley Auto Loans is the leading auto and cars finance provider in USA fully dedicated to help its customers acquire national car and auto financing. They design and develop customized no credit auto and car financing, bad and good credit auto and car loans. Voted the best for "Quality Customer Service; Best National Auto Loans Service" by thousands of people, their finance experts focus in providing its customers information and various tools available for different auto loan offers, help them to choose the best that fits their budget as well as the related eligibility guidelines in detail.