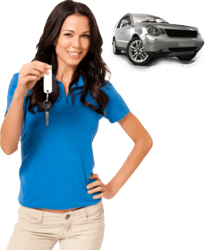 Greenville. SC (PRWEB) June 27, 2013
Buying a used car can be a strenuous process, especially when trying to navigate around the vehicles with hidden malfunctions or other issues. This quickly becomes a much worse experience when the seller throws in a warranty scam that turns out to be bad news. Valley Auto Loans recently posted an article that gives detailed advice on how to identify and avoid these used warranty scams. The article along with many other useful topics are all available here: http://valleyautoloan.com/blog/
Valley Auto Loans has maintained their advice blog since day one, and its vast stores of advice and information on hundreds of different automotive and financial topics have become a well known and followed element of Valley Auto Loans. The business specializes in providing high quality auto loans to all applicants, including those who have been rejected by other lenders due to financial issues or bad credit scores. Anyone at all who needs some professional advice on a financial situation, or who needs an auto loan as soon as possible, can find exactly what they need at Valley Auto Loans.
To apply for an auto loan today visit https://valleyautoloan.com/apply-now2/
About Valley Auto Loans
Valley Auto Loans is the leading auto and cars finance provider in USA fully dedicated to help its customers acquire national car and auto financing. They design and develop customized no credit auto and car financing, bad and good credit auto and car loans. Voted the best for "Quality Customer Service; Best National Auto Loans Service" by thousands of people, their finance experts focus in providing its customers information and various tools available for different auto loan offers, help them to choose the best that fits their budget as well as the related eligibility guidelines in detail.