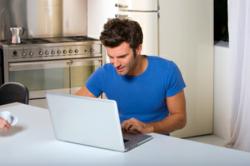 There is variety in the selection process now and homeowners might not have to declare bankruptcy.
Jacksonville, Florida (PRWEB) April 22, 2012
Florida foreclosure and short sale experts have the unfortunate task of viewing the face of foreclosure from the ground level. The process to stop foreclosure is complicated and some homeowners face challenges that other homeowners do not face during foreclosure. Traditional ways that a homeowner could explore to avoid foreclosure included filing bankruptcy or hiring an attorney that could use legal blockades to slow the foreclosure process. AvoidForeclosure.com, the online foreclosure help center, announces that its programs are now nationwide. New options are available for homeowners to avoid bankruptcy apart from bankruptcy or hiring attorneys. These national programs are now available in every U.S. state and are a combined effort of over three years of research and development.
The news media has reported the high number of foreclosures in U.S. states like Arizona, Michigan and Florida. These states are some of the hardest hit since the real estate market slowdown in 2008. The Obama Administration has focused efforts to help homeowners struggling with foreclosure, but no new federal assistance has been approved by Congress. Some homeowners facing foreclosure are searching for alternative ways to stay in their homes and avoid the sale of their property. "The impact of foreclosure is devastating to families and individuals in many states," said Joe Kern, Housing Consultant for AvoidForeclosure.com. "The statistics are reported daily by the news media, but we get to read personal emails and requests for help from desperate homeowners everyday," Kern added.
Some banks and mortgage lenders stop negotiations and loan modification requests after a certain length of time has passed. Proving financial hardship has been one of the challenges that some homeowners have faced when fighting to avoid foreclosure. In many U.S. states, the process of foreclosure is judicial and requires court approval before foreclosure can be started. New programs that are available from AvoidForeclosure.com could help a homeowner stop their home from being sold by a mortgage lender. "Certain options are right for certain people," said Megan Marcum, Foreclosure Specialist at AvoidForeclosure.com. "There is variety in the selection process now and homeowners might not have to declare bankruptcy," added Marcum.
As the federal government overhauls its foreclosure assistance programs, the homeowners that are facing foreclosure within the next three to six months could find that federal assistance will arrive too late to make a difference. A typical foreclosure is completed in 180 days or less after public notice is made. The qualified specialists that speak directly to homeowners at AvoidForeclosure.com know the struggles that are experienced during the fight to save a home from foreclosure. The national expansion of the announced foreclosure programs have been designed to offer the chance for a way out of foreclosure by avoiding traditional methods like forbearance and loan modifications. 
About AvoidForeclosure.com
Since the spring of 2010, AvoidForeclosure.com has provided assistance for homeowners facing foreclosure in the state of Florida. A group with backgrounds in real estate, legal and financial industries started AvoidForeclosure.com with the hope of taking it national. The first quarter of 2012 marks the launch of national programs aimed at stopping foreclosure in any U.S. state.