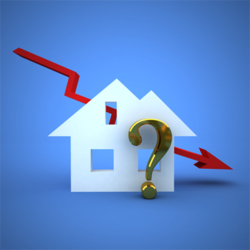 Every homeowner has options available to them regardless of their situation that can help them avoid foreclosure.
Salt Lake City, UT (PRWEB) September 13, 2012
As more and more homeowners face the reality of foreclosure, some begin to wonder if there are any good options available to save their homes and avoid foreclosure. The answer is yes, according to Foreclosure Universitys' CEO, Jarad Severe who specializes is foreclosures.
He says, "Every homeowner has options available to them regardless of their situation that can help them avoid foreclosure. Most homeowners are just afraid of what others might think, so they don't say anything until it's too late."
So what are some of these options and how can they help homeowners avoid foreclosure?
One option is to refinance. This may be hard for most because a staggering number of homes are upside down and over leveraged. However, if there is equity in the home, homeowners may have a good chance to re-finance at a lower rate.
Another option is a loan modification. This works well for those who might be over-leveraged or their home has negative equity. A loan modification is usually a temporary solution that allows the homeowner to get back on their feet. It usually involves lowering the interest rate or re-working the payment structure or both in order for the monthly payments to be smaller and more affordable. Remember though, this is a temporary solution.
Another solution is to sell the home either with an agent or individually. It's better to sell then to be forced to sell and end up in a worse situation then selling the home. This can be challenging for those who might be upside down and owe more than what the home is worth. In a case like this, a short sale would be the next solution.
A short sale is where the bank accepts less than what is owed on a property in order to sell it to someone else. Some of the negatives with doing a short sale are that the homeowners have to move, their credit is affected for a few years, they will receive a 1099 from the bank for the amount that was discounted. But the upside is that the homeowner avoids foreclosure.
Another option that may shock many homeowners with 2nd mortgages is the ability to eliminate a 2nd mortgage and stay in the home. Banks right now are agreeing to accept less than what is owed on 2nd mortgages and settling the note. Very similar to a short sale, but the homeowner gets to stay in their home and their credit is not affected.
By offering principal reductions, homeowners that were once upside down with little equity or options, now can sell their home or stay in it because mortgage payments are lower.
Click here for more details about settling notes with the bank
Another option is to file bankruptcy. Homeowners can file bankruptcy in order to avoid foreclosure and re-structure their assets.
Those wanting more information should visit http://www.ForeclosureUniversity.com